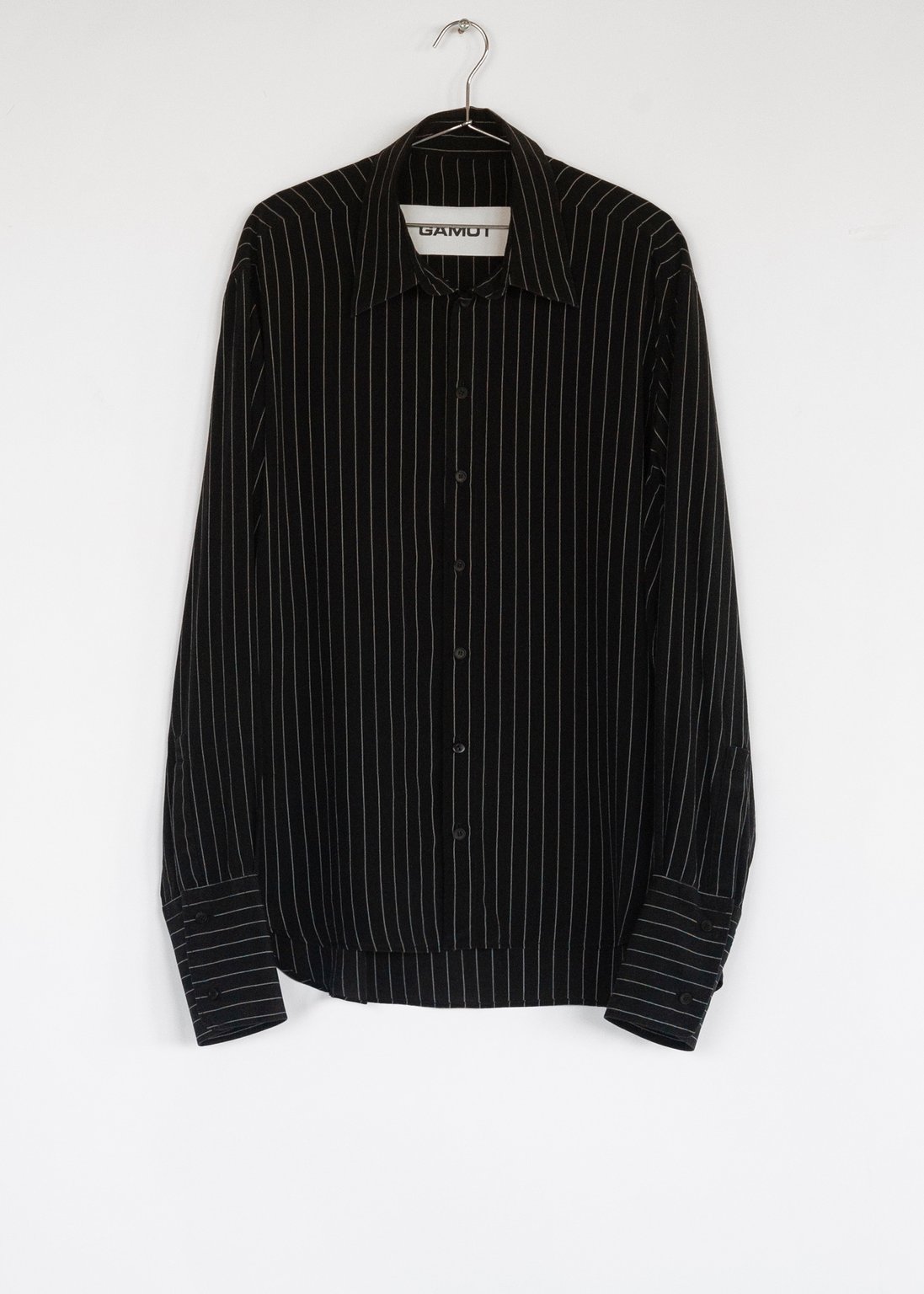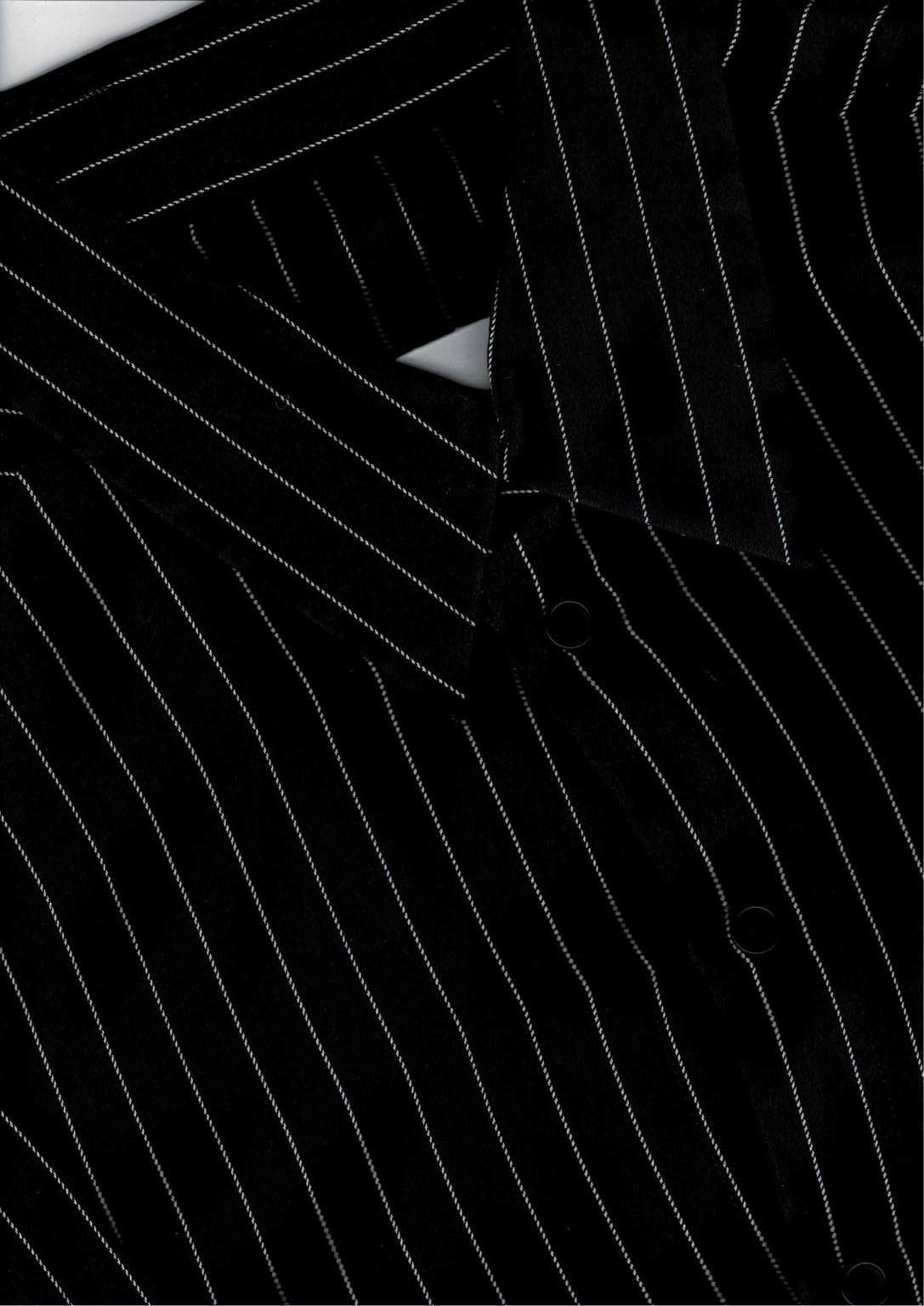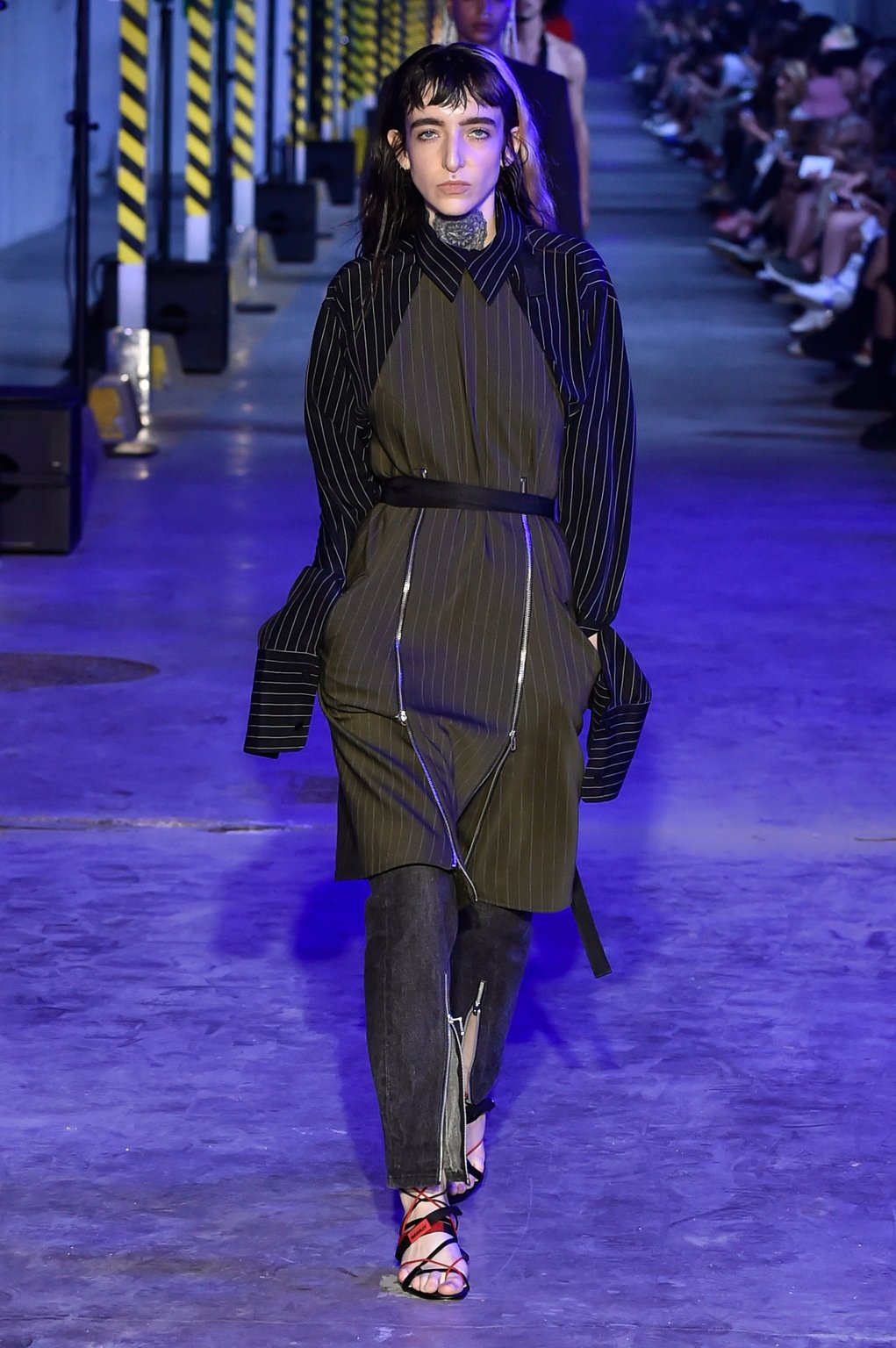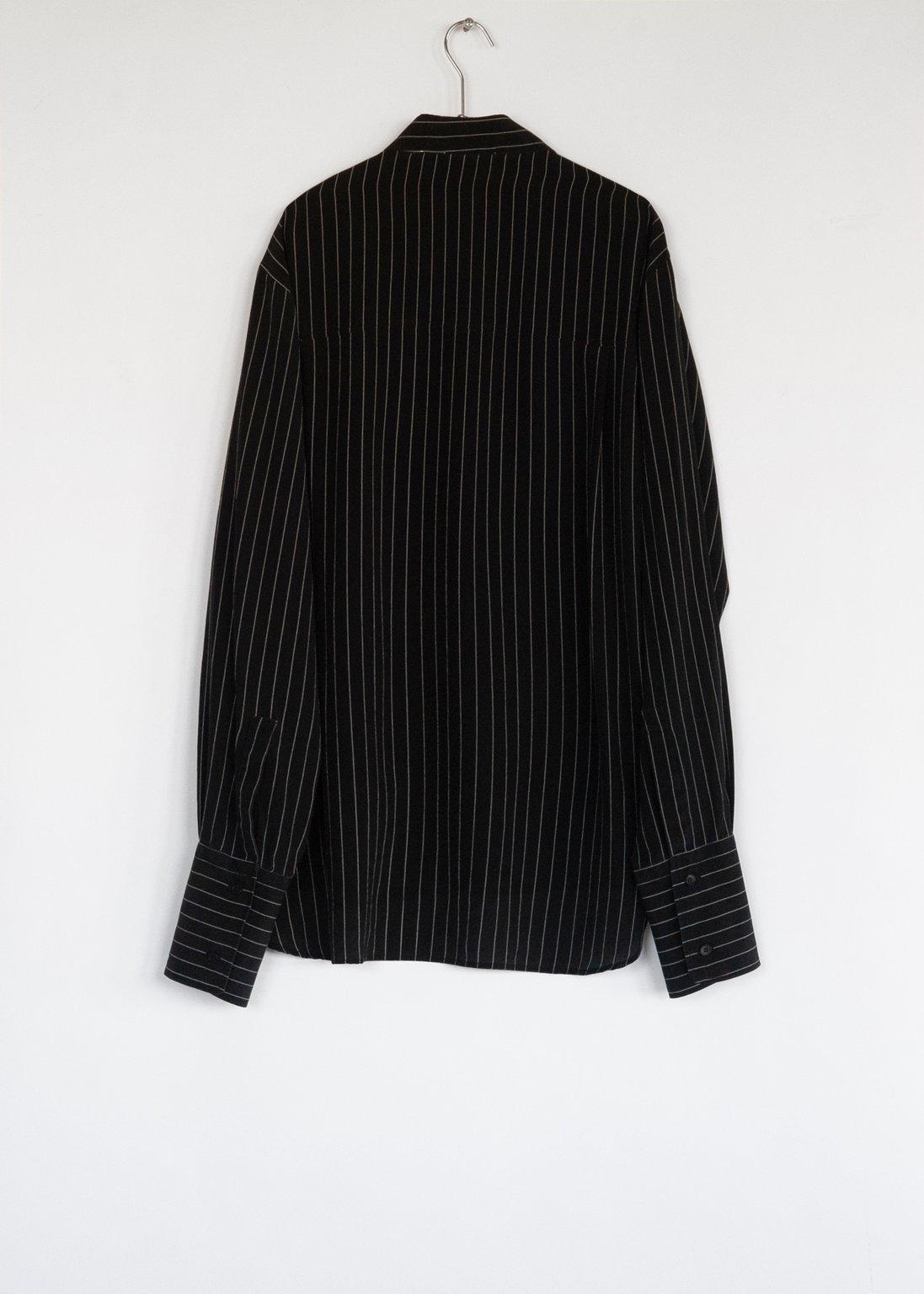 Archive piece. Final prototype of the SS.20 collection presented on 22 June 2019.
Unique and handcrafted piece, designed and made in Paris.
Striped silk. Soft, flowing fabric. Straight, loose fit. Large yoke at the top of the back, with stripe connections. Wide buttoned cuffs at the bottom of the sleeves.
Price: €250.00
|   | XS | S | M | L | XL | S1 | S2 |
| --- | --- | --- | --- | --- | --- | --- | --- |
| Front Height (cm) | 55 | 57.5 | 59 | 59.5 | 62 | 57 | 58 |
| Breast Width (cm) | 73.5 | 78 | 84.5 | 89 | 97 | 72 | 80 |
| Waist (cm) | 70.5 | 75 | 81.5 | 85.5 | 95.5 | 74.5 | 83 |
| Sleeve Length (cm) | 72 | 74 | 75 | 77 | 79 | 72.5 | 75 |
Close