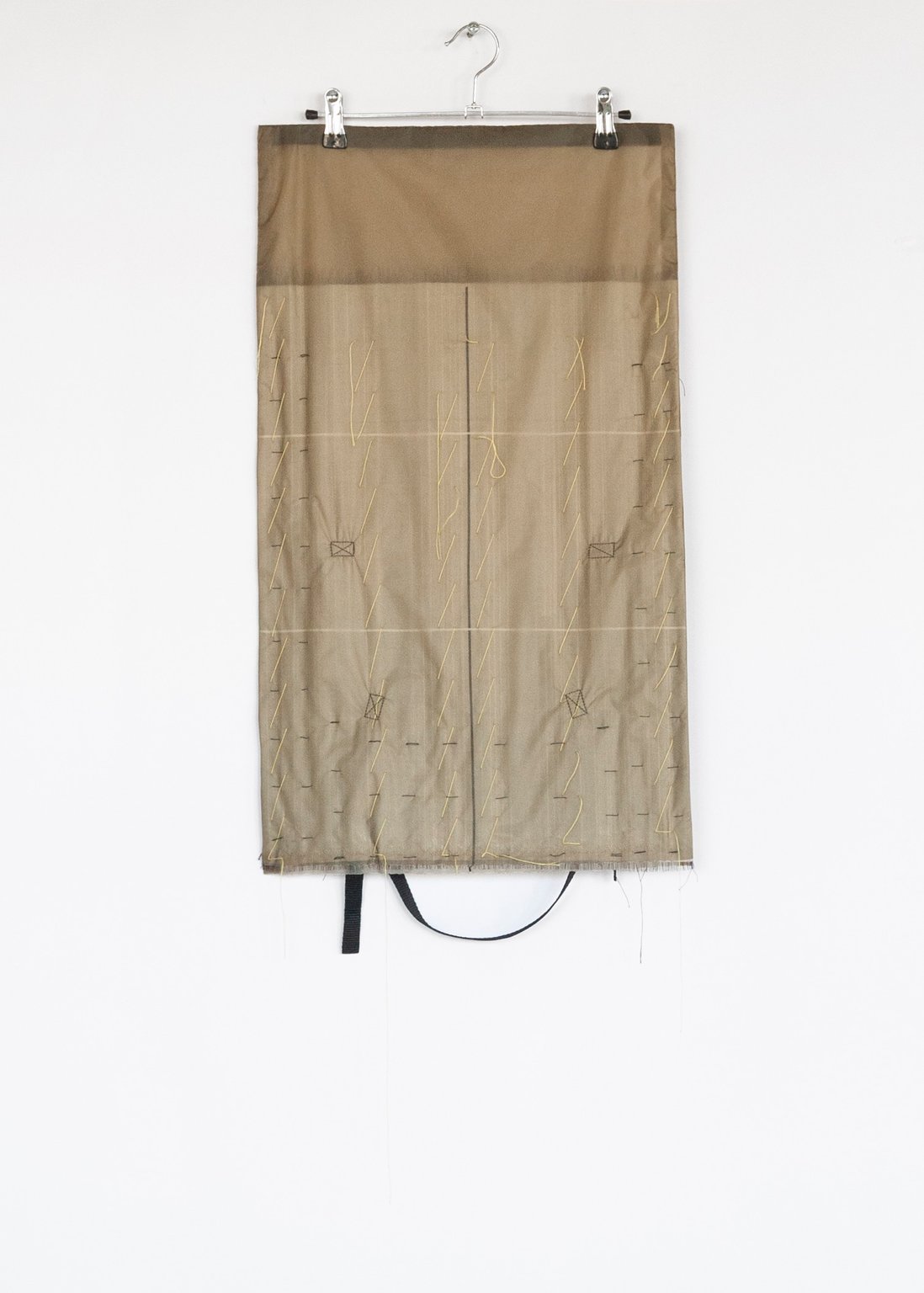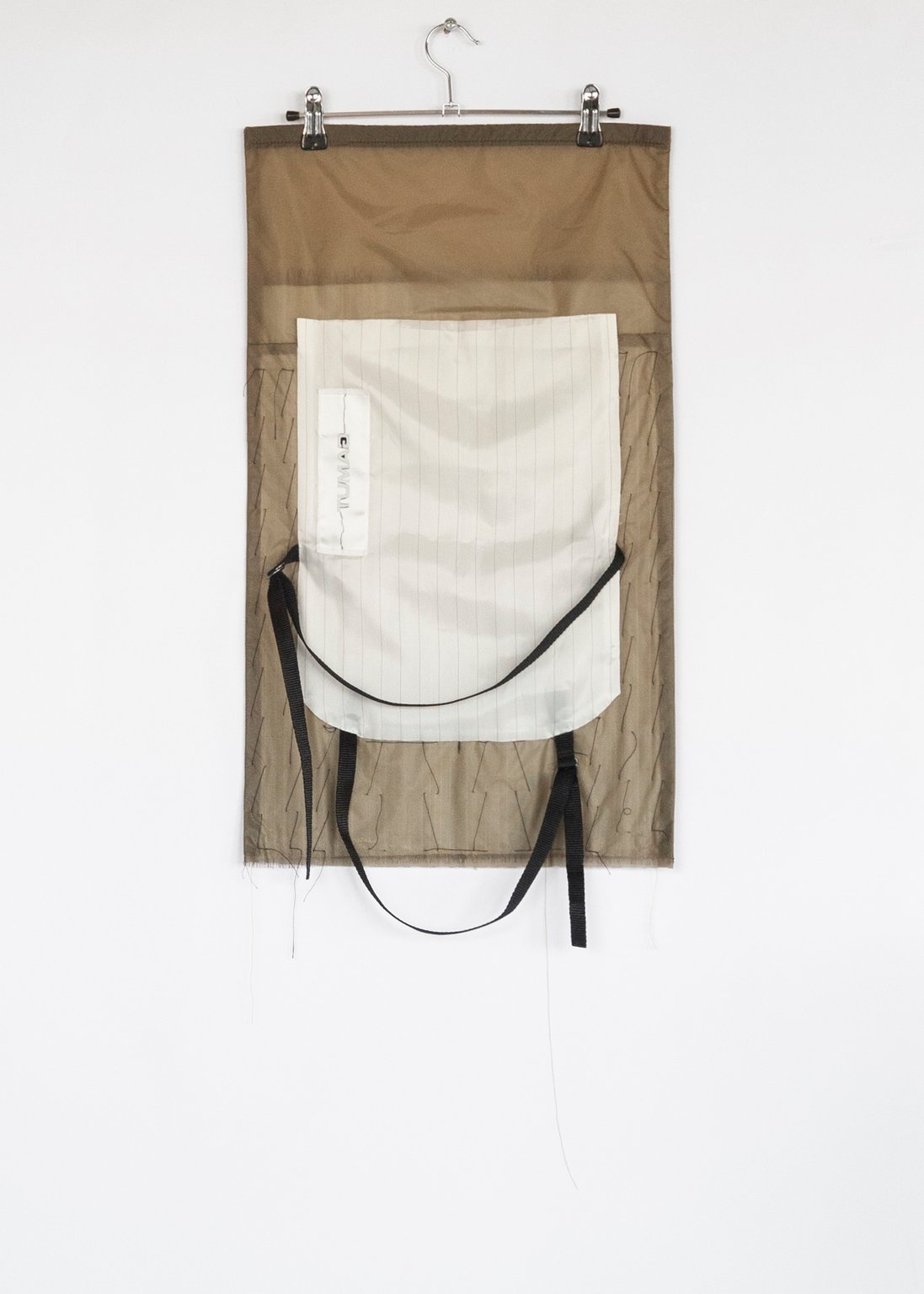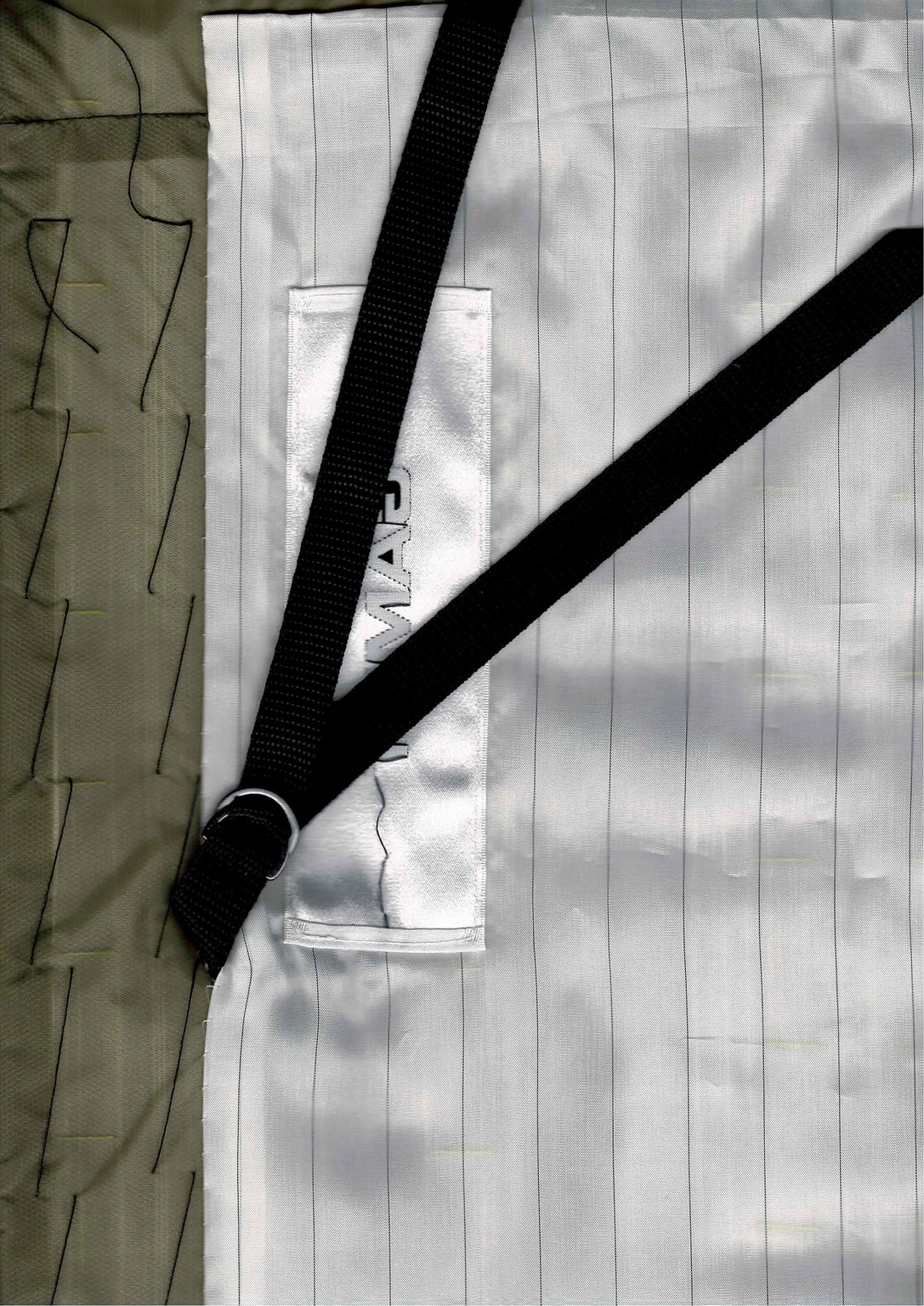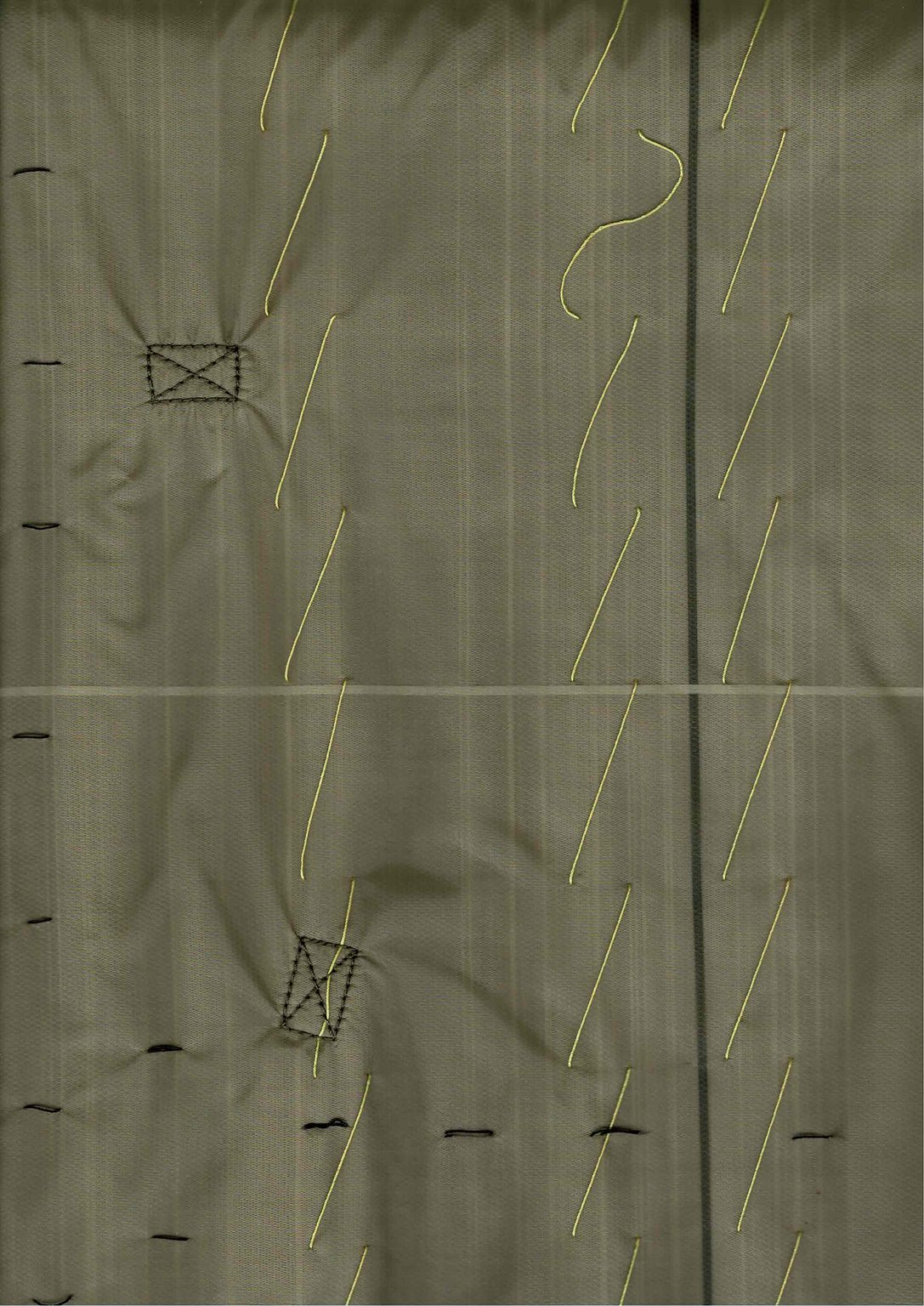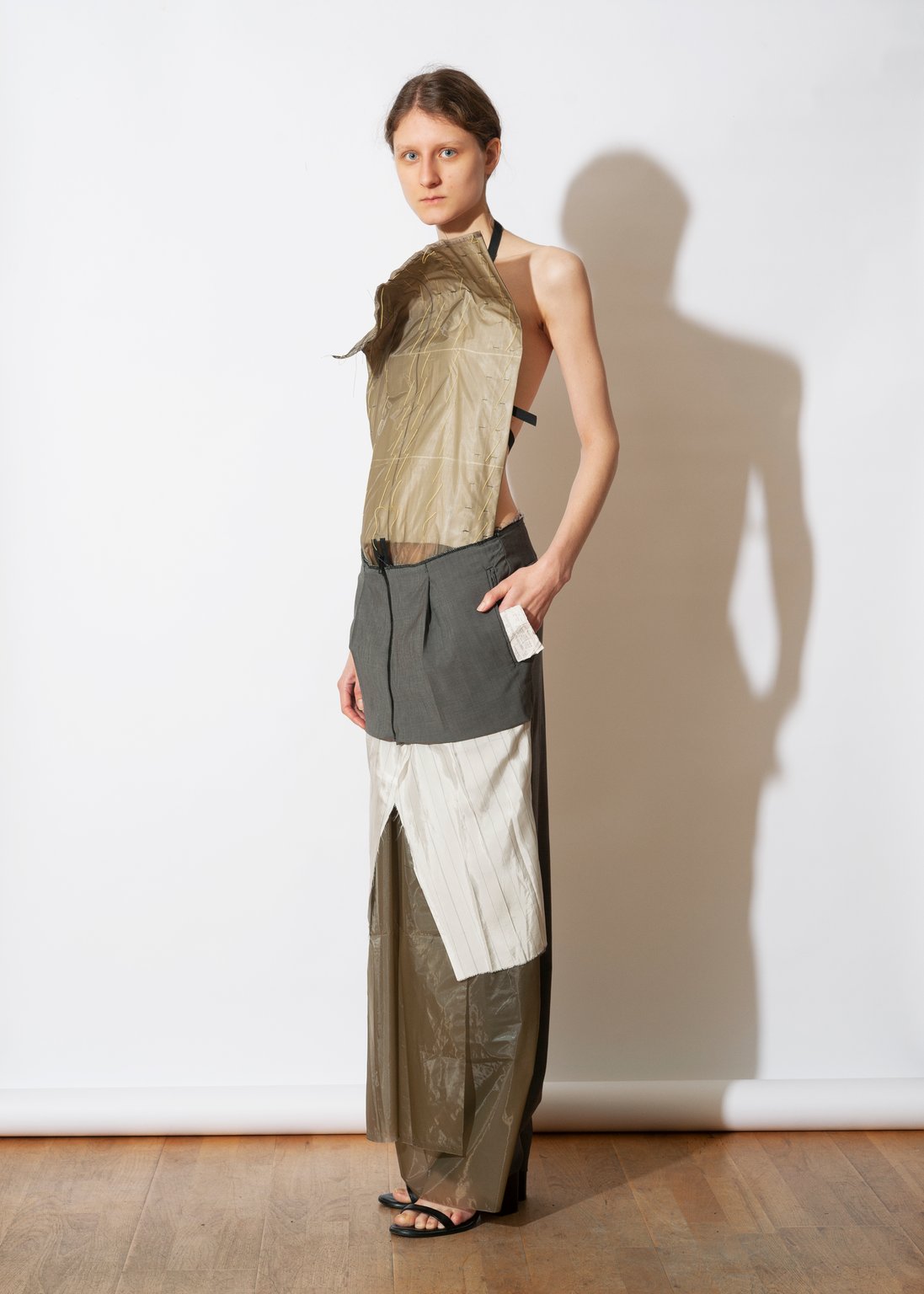 Archive piece. Final prototype of the AW.20/21 collection presented on 18 January 2020.
Unique and handcrafted piece, designed and made in Paris.
Evening top, bare back. Minimalist straight cut. Hand-glazed technical nylon over a layer of tailoring reinforcement fabric. Large contrasting handmade stitches. Mignonnette striped lining on the inside. Adjustable closure with two straps at the back.
Price: €230.00
|   | XS | S | M | L | XL | S1 | S2 |
| --- | --- | --- | --- | --- | --- | --- | --- |
| Front Height (cm) | 55 | 57.5 | 59 | 59.5 | 62 | 57 | 58 |
| Breast Width (cm) | 73.5 | 78 | 84.5 | 89 | 97 | 72 | 80 |
| Waist (cm) | 70.5 | 75 | 81.5 | 85.5 | 95.5 | 74.5 | 83 |
| Sleeve Length (cm) | 72 | 74 | 75 | 77 | 79 | 72.5 | 75 |
Close