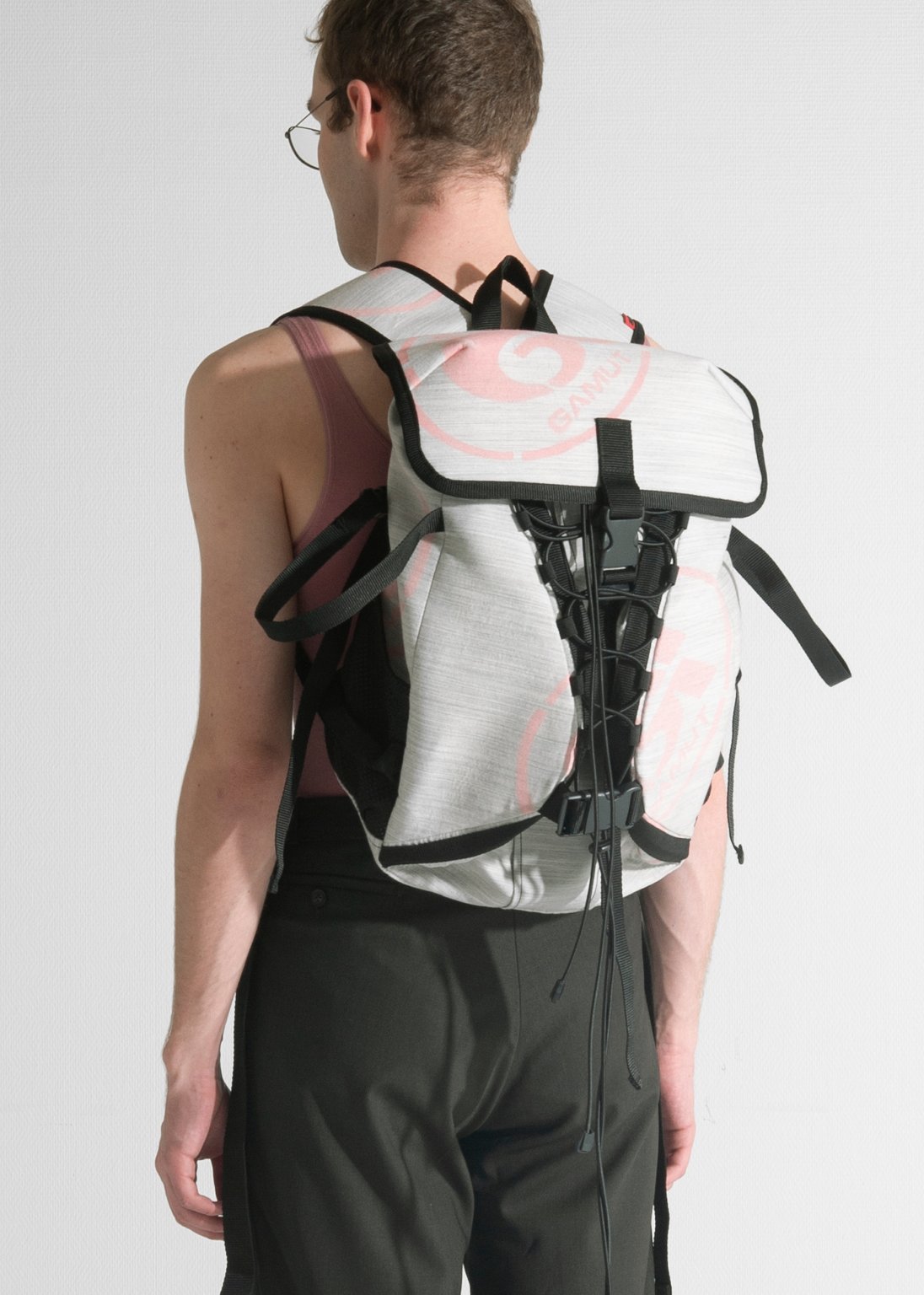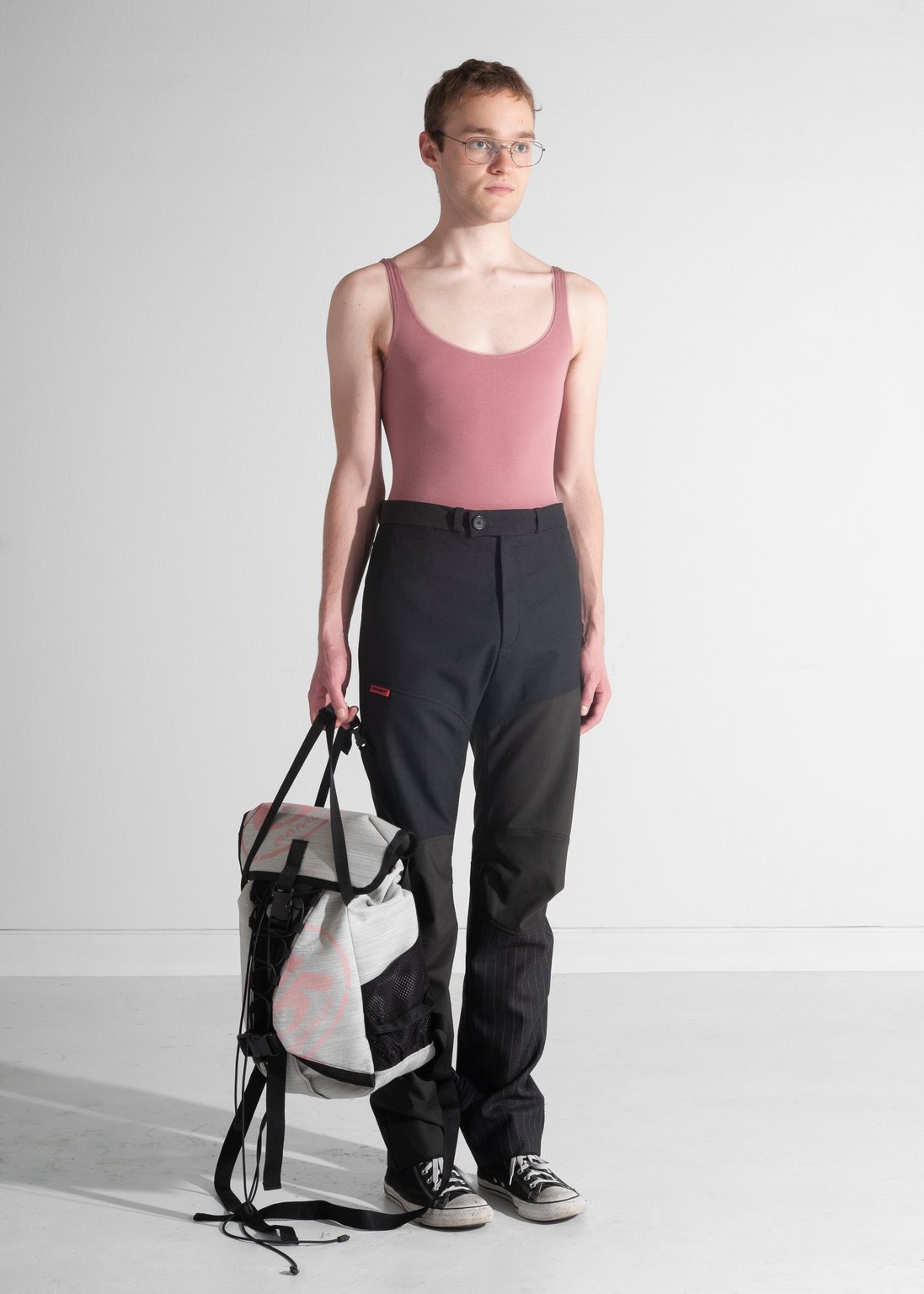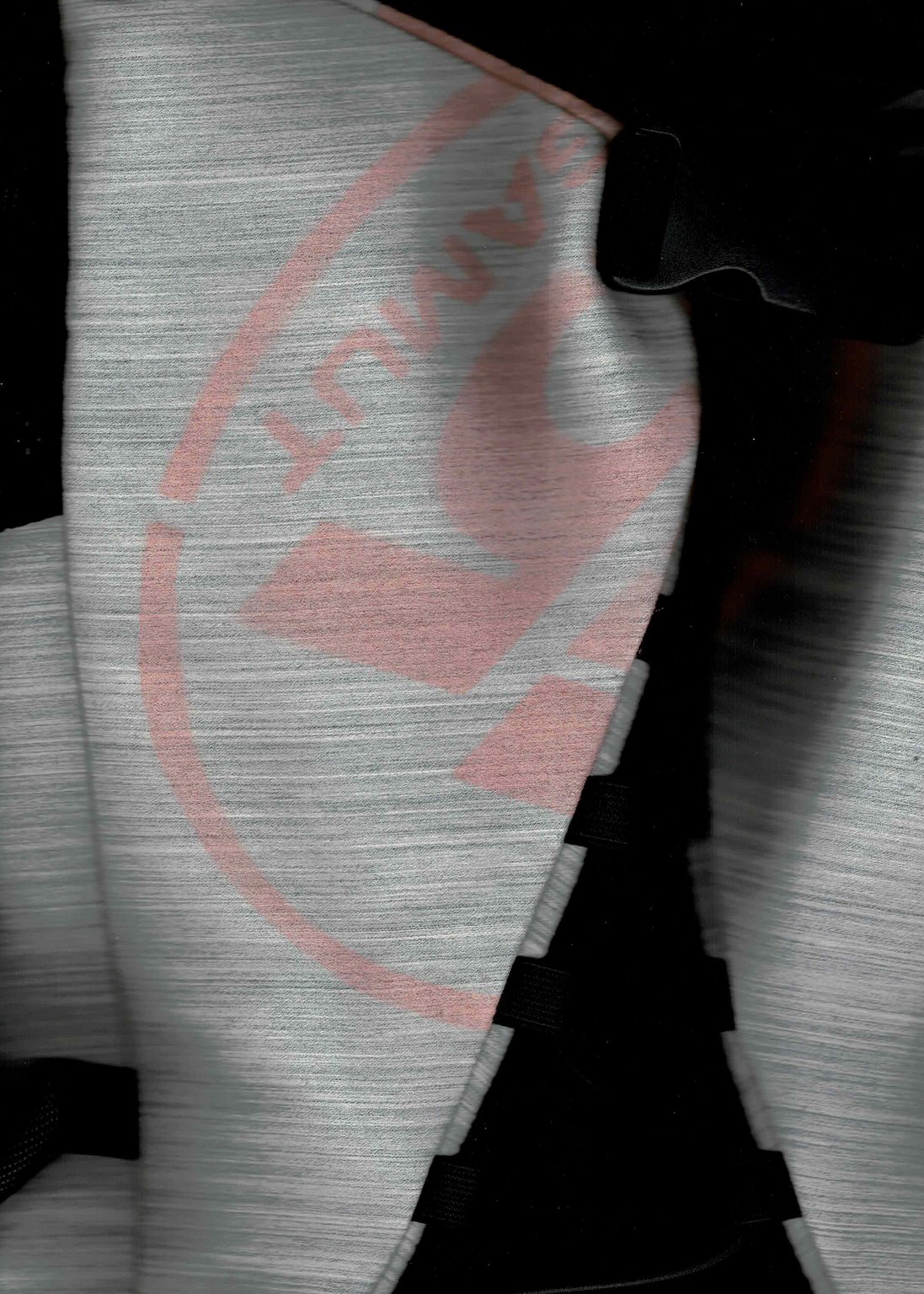 Archive piece. Final prototype of the SS20 collection, presented on 22 June 2019.
Signature backpack, adjustable volume.
Trompe-l'oeil wool. Special screen-printed GAMUT logo.
Sliding closure at the top of the bag, under a reinforced curved flap with quick release fastener. Large reinforced gussets to maintain the shape at the front. Gusset spacing can be adjusted with a drawstring laced on the side. Quick-release fastener at the bottom of the bag to hold the two gussets in place. Mesh pockets on each side. Adjustable straps to attach various equipment. Adjustable shoulder straps. Contrasting rubber GAMUT label on the right shoulder strap. Plastic buckles. Handle at the top of the bag. Interior compartment. Technical ottoman lining.
Dimensions: 40 x 28 x 14 cm.
Price: €350.00
|   | XS | S | M | L | XL | S1 | S2 |
| --- | --- | --- | --- | --- | --- | --- | --- |
| Front Height (cm) | 55 | 57.5 | 59 | 59.5 | 62 | 57 | 58 |
| Breast Width (cm) | 73.5 | 78 | 84.5 | 89 | 97 | 72 | 80 |
| Waist (cm) | 70.5 | 75 | 81.5 | 85.5 | 95.5 | 74.5 | 83 |
| Sleeve Length (cm) | 72 | 74 | 75 | 77 | 79 | 72.5 | 75 |
Close