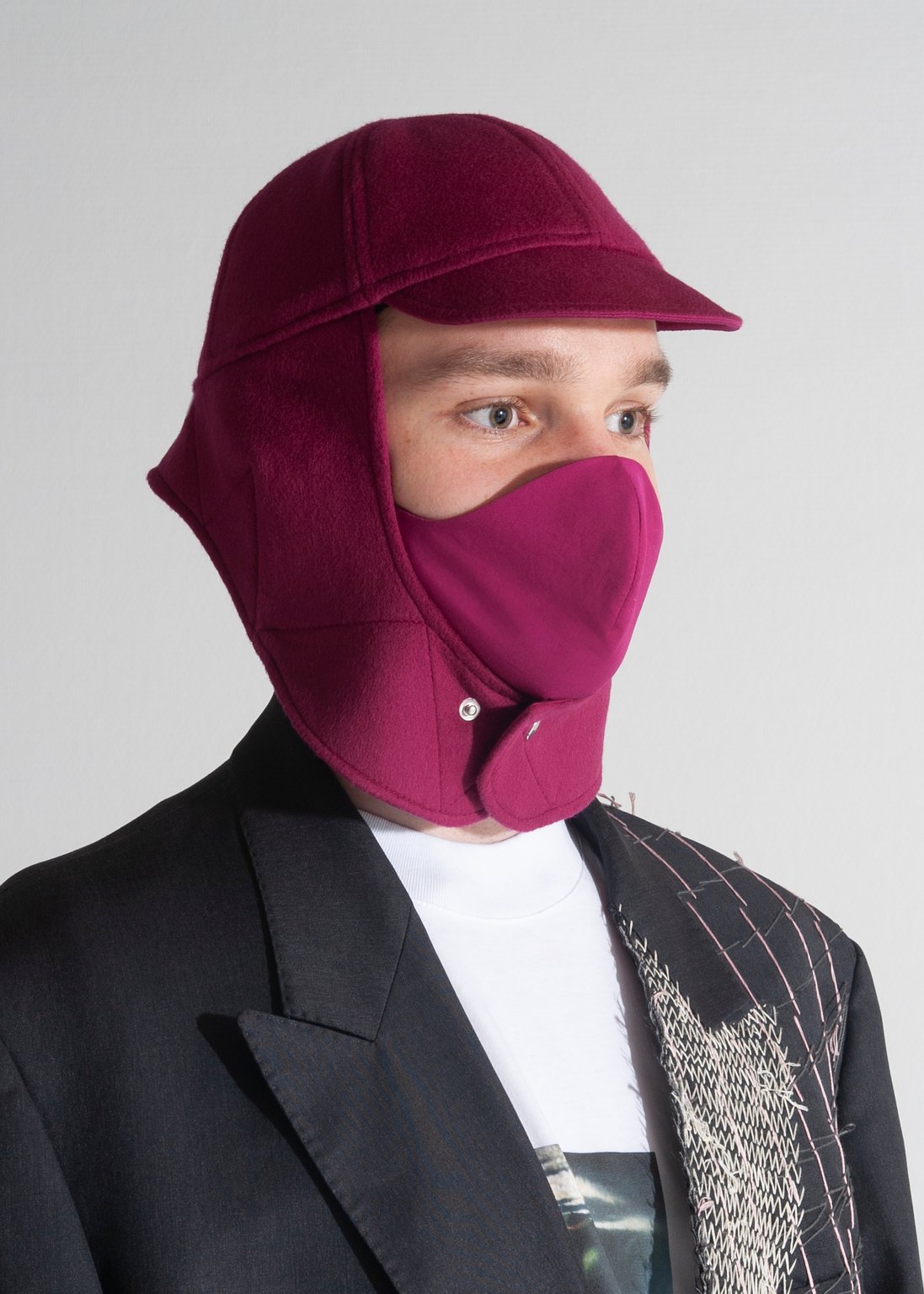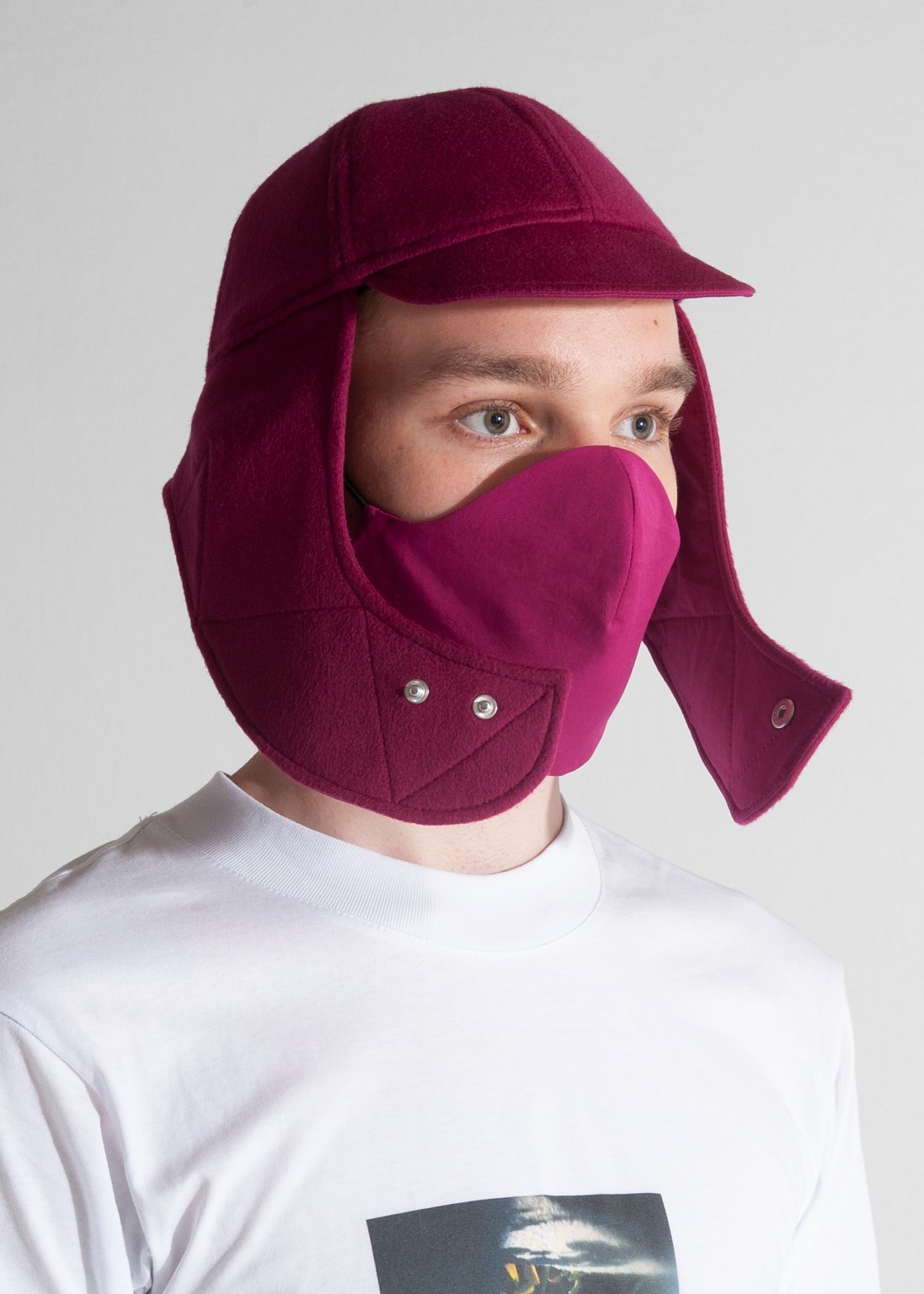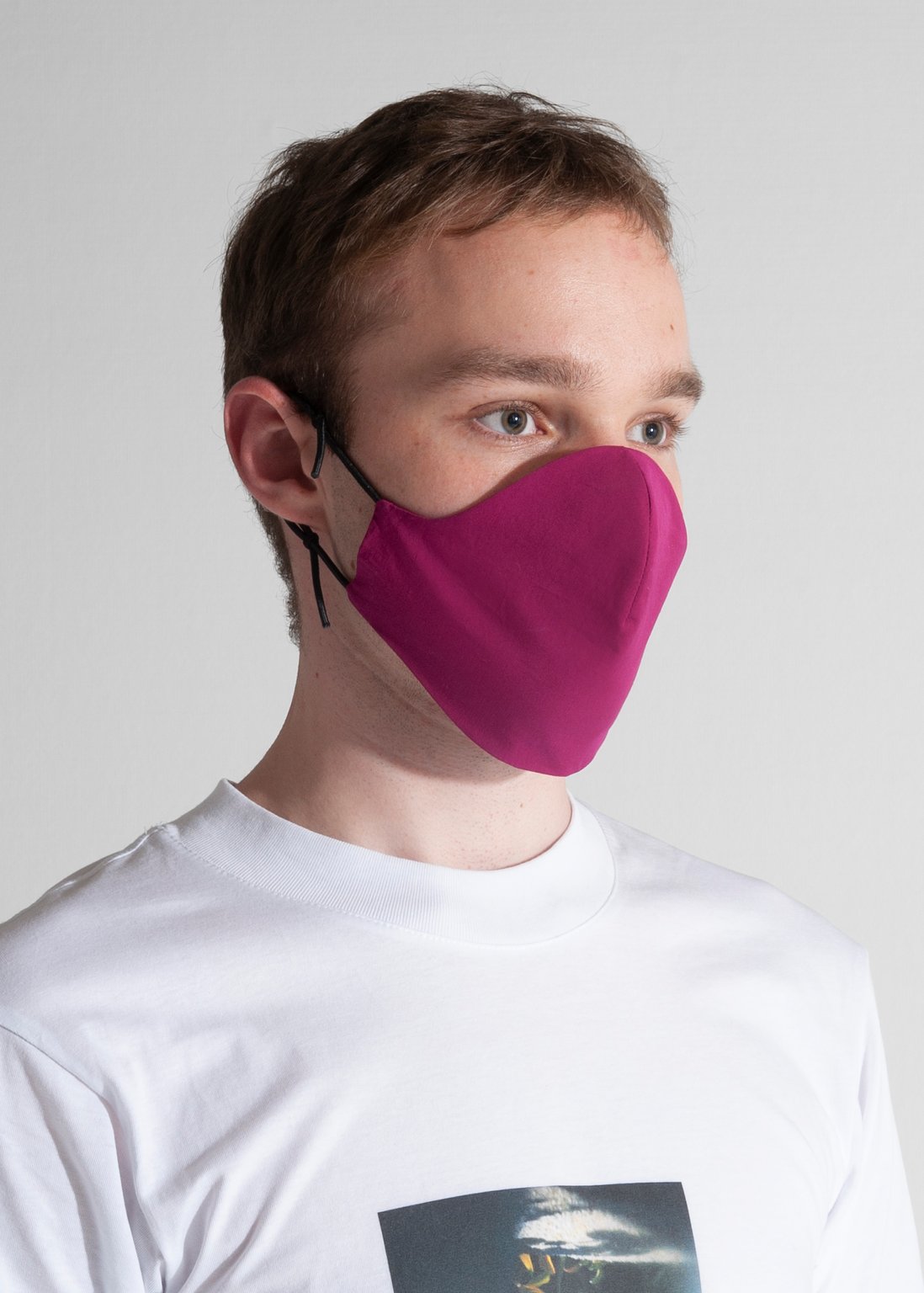 Collection AW.20/21 reedition.
Handcrafted piece, designed and made in Paris.
Cashmere wool.
Small cap visor in front. Large visor at the back, which continues in earmuffs on the sides. Zigzag stitching. Reinforced headband. Button fastening under the chin, two sizes. Metallic press studs. Matching cotton lining. Bias finish on the inside. Contrasting rubber GAMUT label on the back.
Sold with a matching cotton mask with adjustable elastics.
Head circumference: 58 cm.
Price: €180.00
|   | XS | S | M | L | XL | S1 | S2 |
| --- | --- | --- | --- | --- | --- | --- | --- |
| Front Height (cm) | 55 | 57.5 | 59 | 59.5 | 62 | 57 | 58 |
| Breast Width (cm) | 73.5 | 78 | 84.5 | 89 | 97 | 72 | 80 |
| Waist (cm) | 70.5 | 75 | 81.5 | 85.5 | 95.5 | 74.5 | 83 |
| Sleeve Length (cm) | 72 | 74 | 75 | 77 | 79 | 72.5 | 75 |
Close