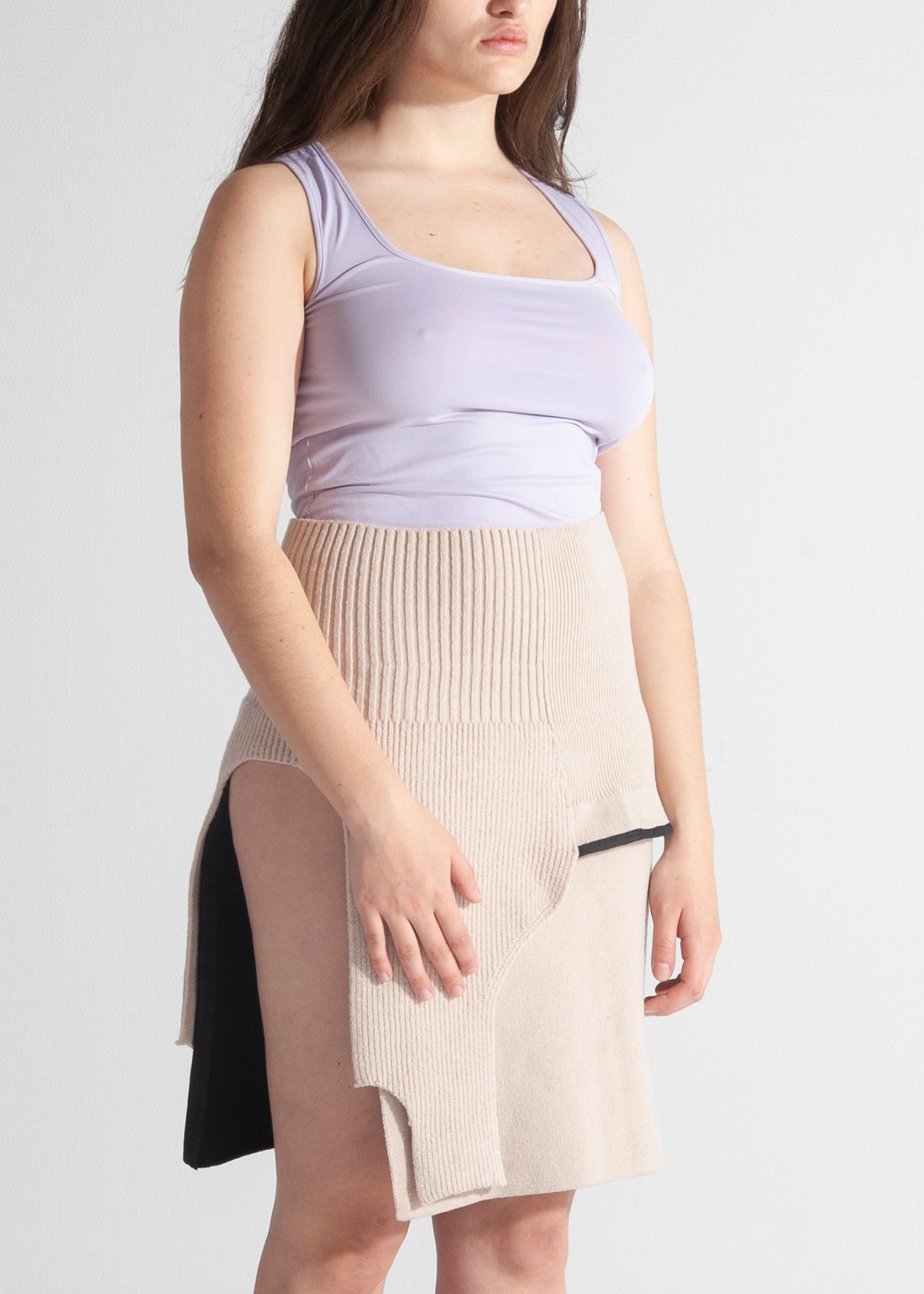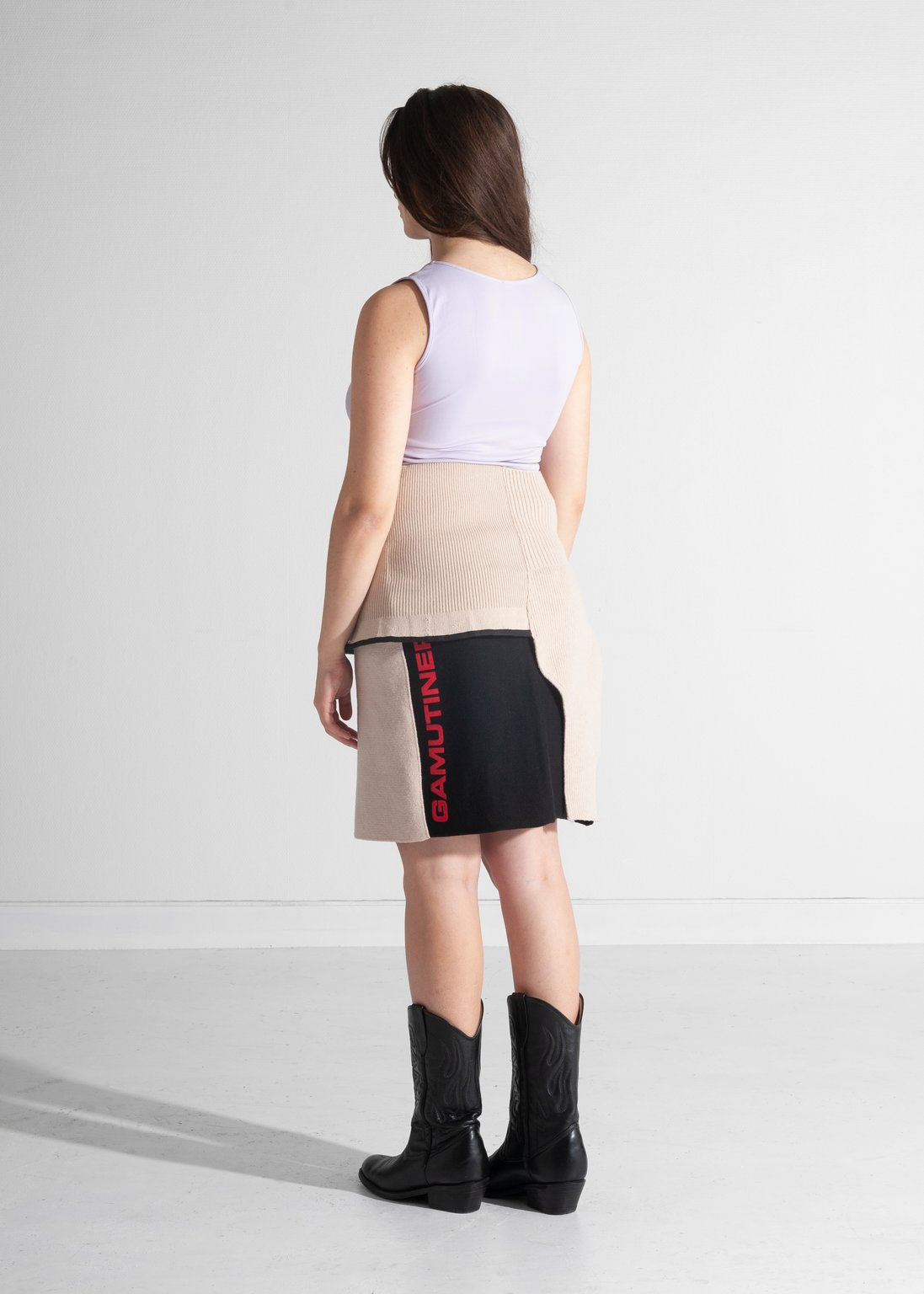 Unique and handcrafted piece, imagined and made in Paris.
Knitted skirt, made from knitted samples from wool suppliers assembled by hand. Wide ribbed waistband. Rounded slit on the right side. To be worn bare legged or over trousers. Contrasting twill ribbon finish with zig zag stitching. Red "GAMUTINERIE" flocking on the back.
Adjustable garment, fits (almost) all morphologies.
Price: €210.00
|   | XS | S | M | L | XL | S1 | S2 |
| --- | --- | --- | --- | --- | --- | --- | --- |
| Front Height (cm) | 55 | 57.5 | 59 | 59.5 | 62 | 57 | 58 |
| Breast Width (cm) | 73.5 | 78 | 84.5 | 89 | 97 | 72 | 80 |
| Waist (cm) | 70.5 | 75 | 81.5 | 85.5 | 95.5 | 74.5 | 83 |
| Sleeve Length (cm) | 72 | 74 | 75 | 77 | 79 | 72.5 | 75 |
Close