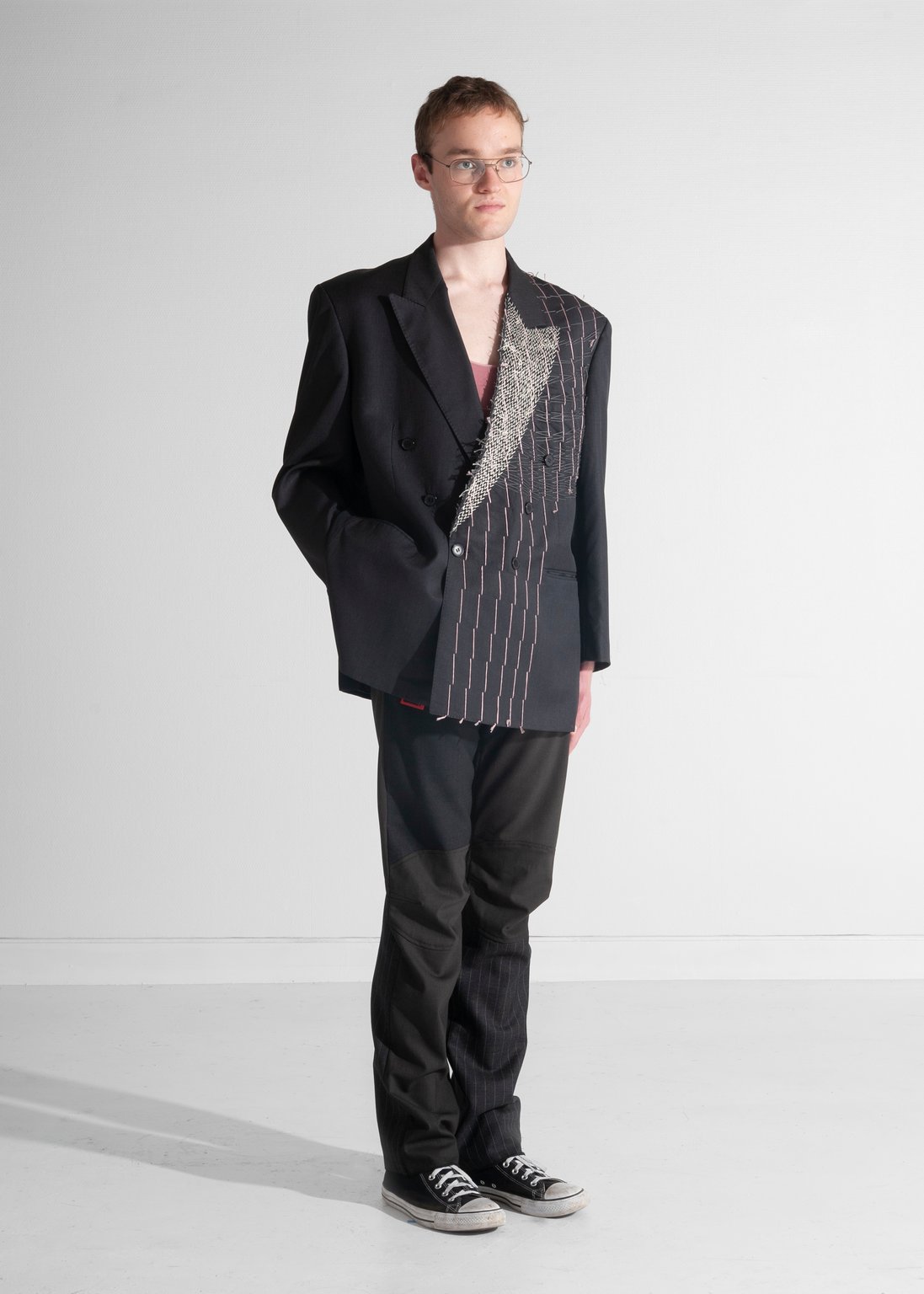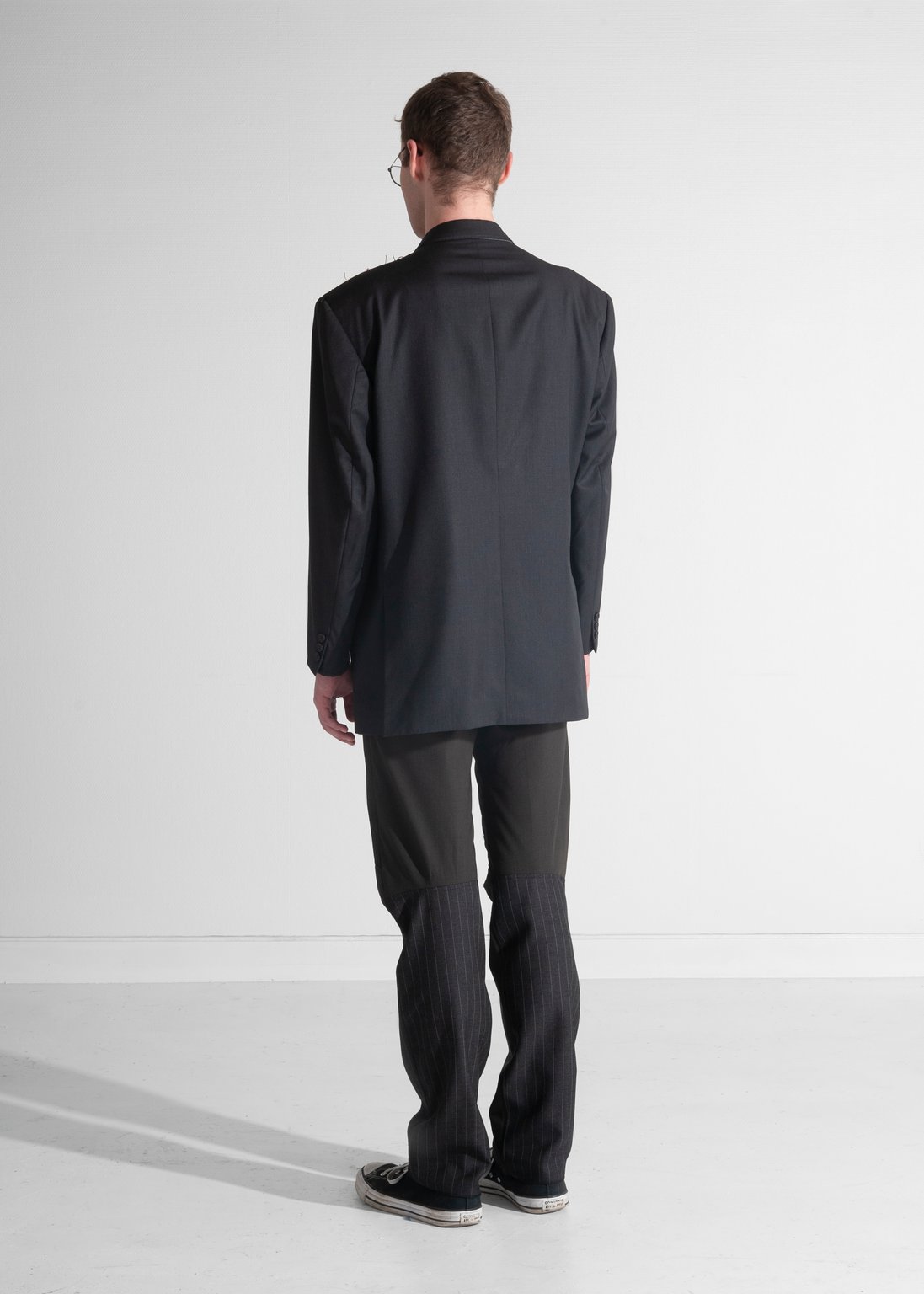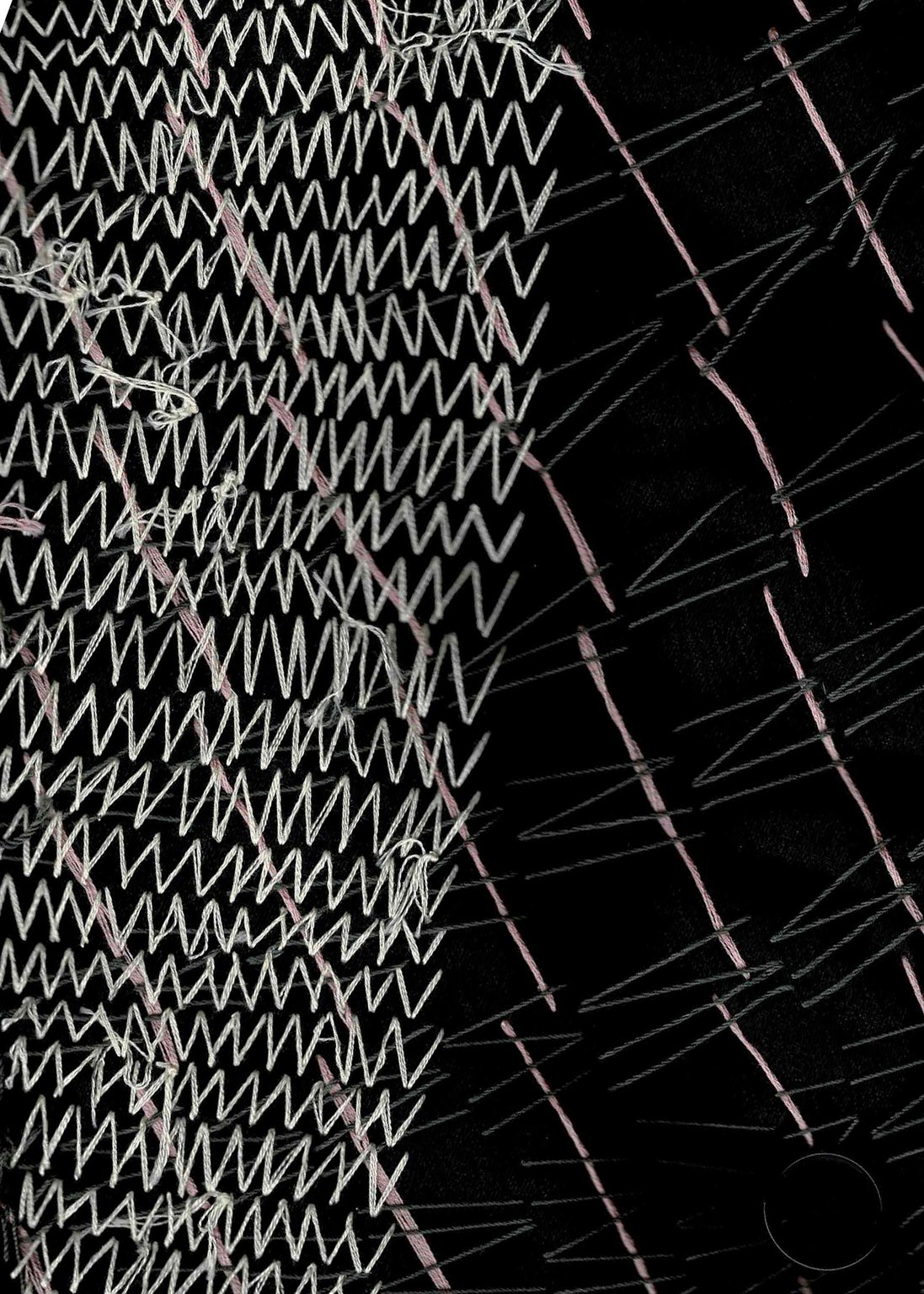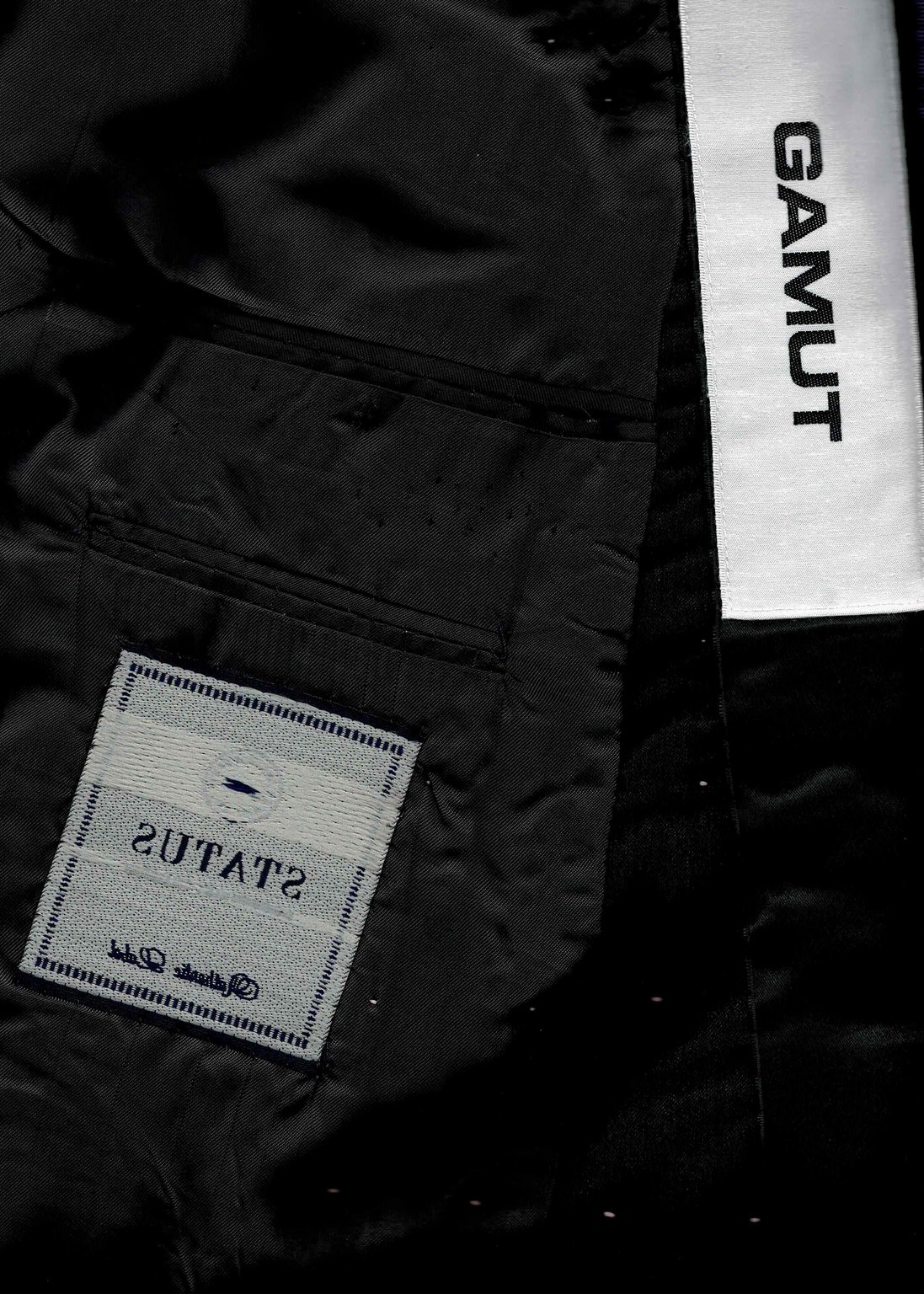 Collection AW.20/21 reedition.
Unique and handcrafted piece, designed and manufactured in Paris. 90s vintage suit. Brand "Status".
Large satin ribbon on the inside. Hand embroidery with large contrasting stitches on the left front, tailor inspired. Double breasted suit. Side pockets. Side slits on the back.

Total length: 80 cm.
Shoulder: 19 cm.
Shoulder width: 40 cm.
Price: €380.00
|   | XS | S | M | L | XL | S1 | S2 |
| --- | --- | --- | --- | --- | --- | --- | --- |
| Front Height (cm) | 55 | 57.5 | 59 | 59.5 | 62 | 57 | 58 |
| Breast Width (cm) | 73.5 | 78 | 84.5 | 89 | 97 | 72 | 80 |
| Waist (cm) | 70.5 | 75 | 81.5 | 85.5 | 95.5 | 74.5 | 83 |
| Sleeve Length (cm) | 72 | 74 | 75 | 77 | 79 | 72.5 | 75 |
Close