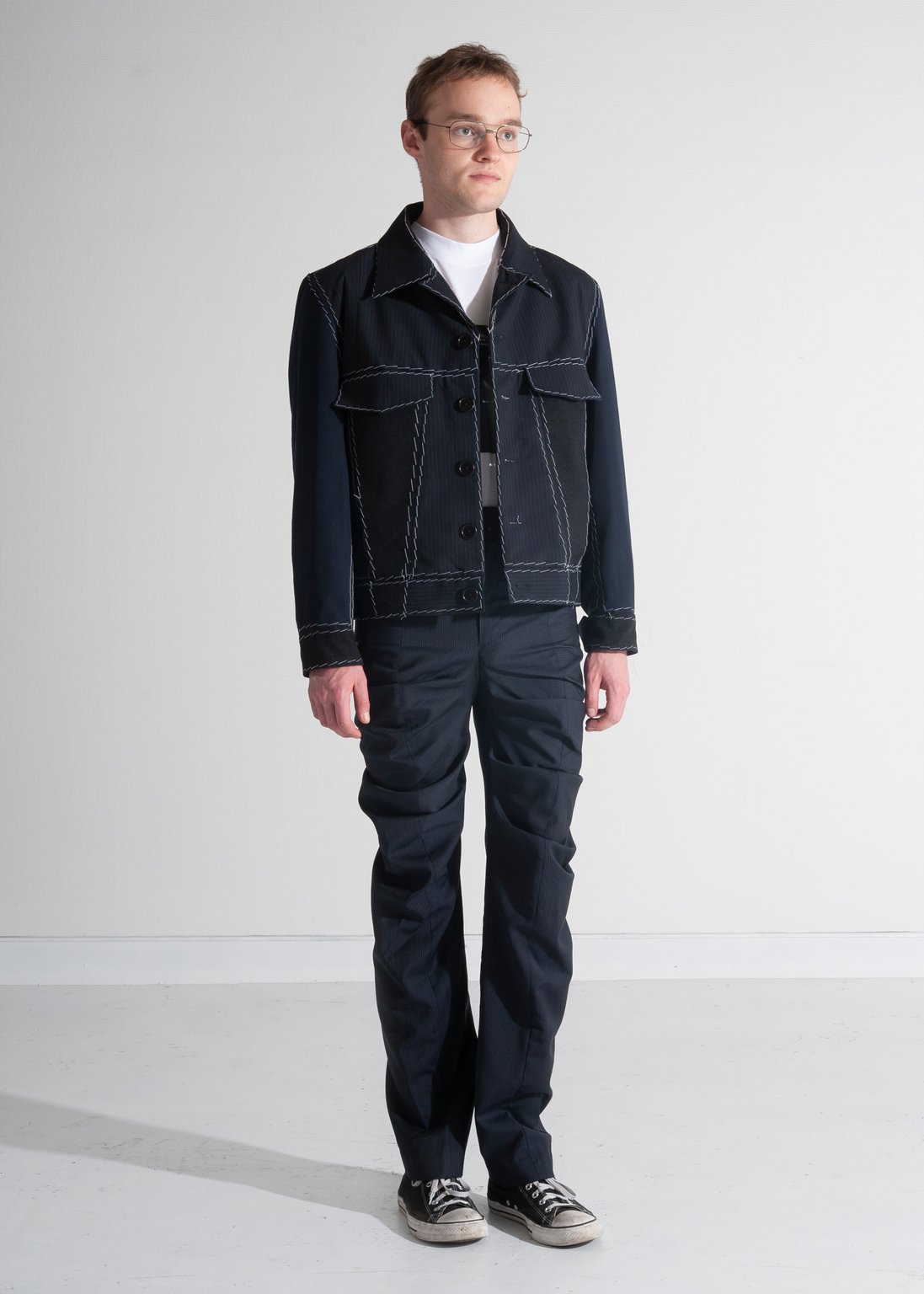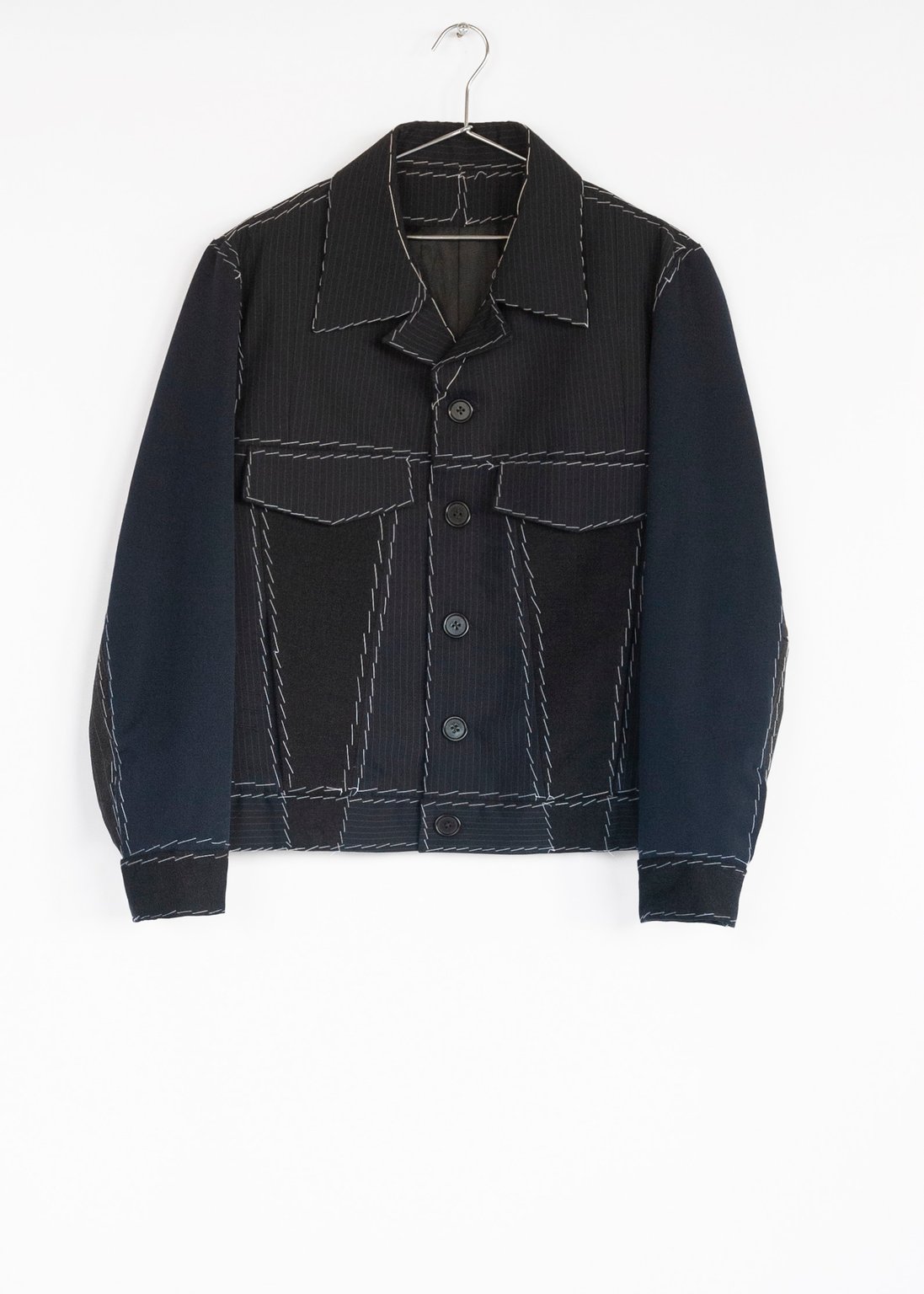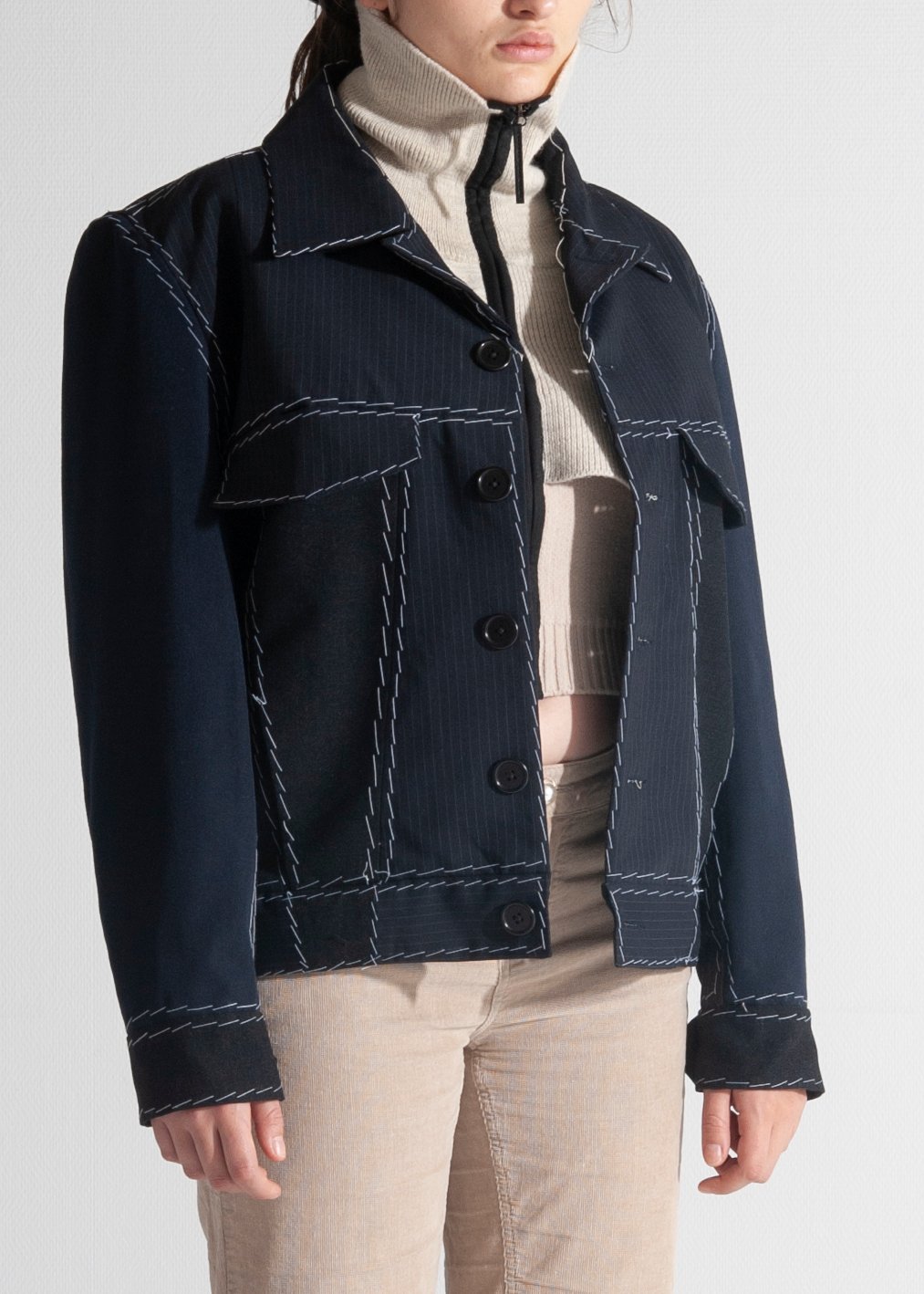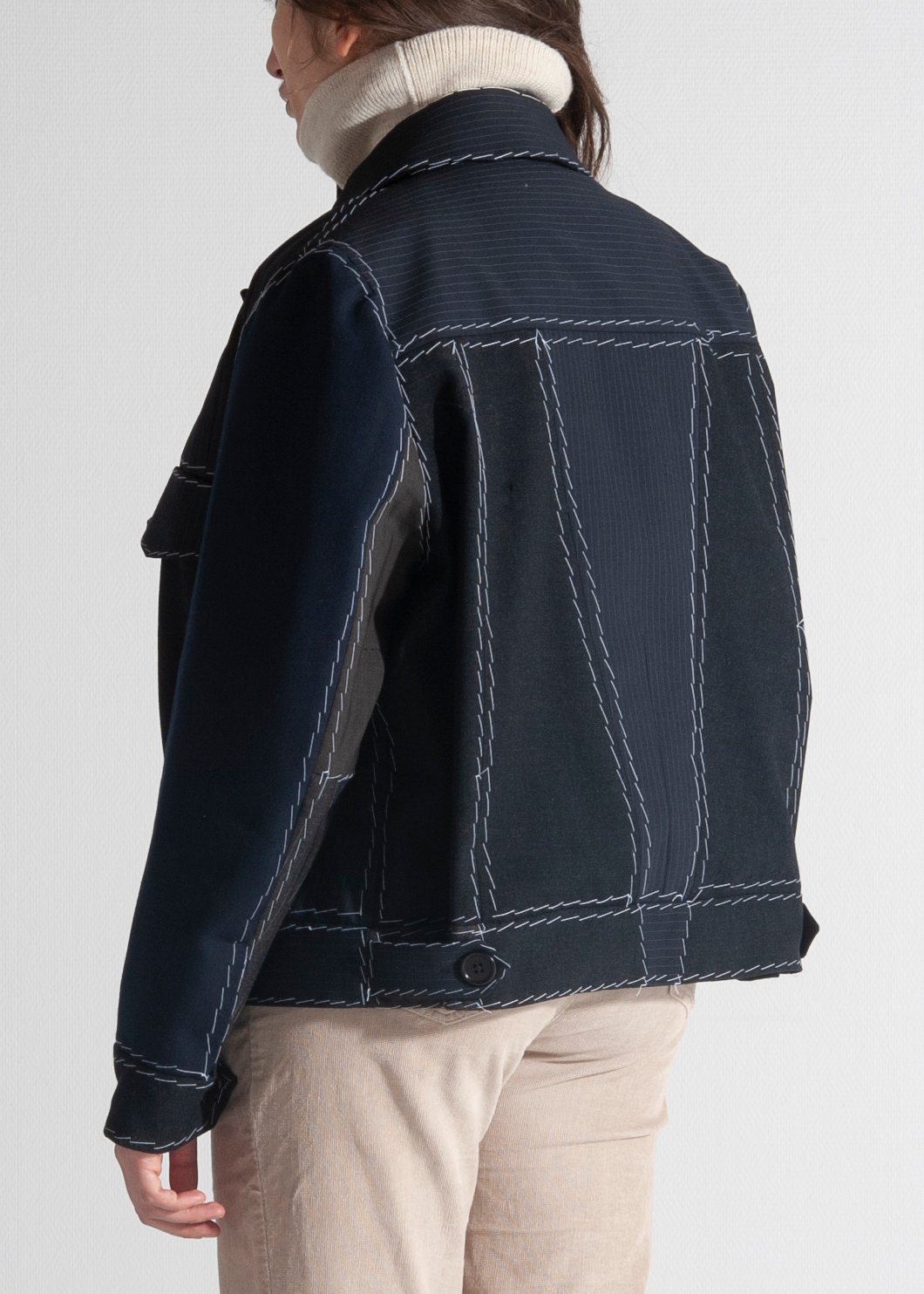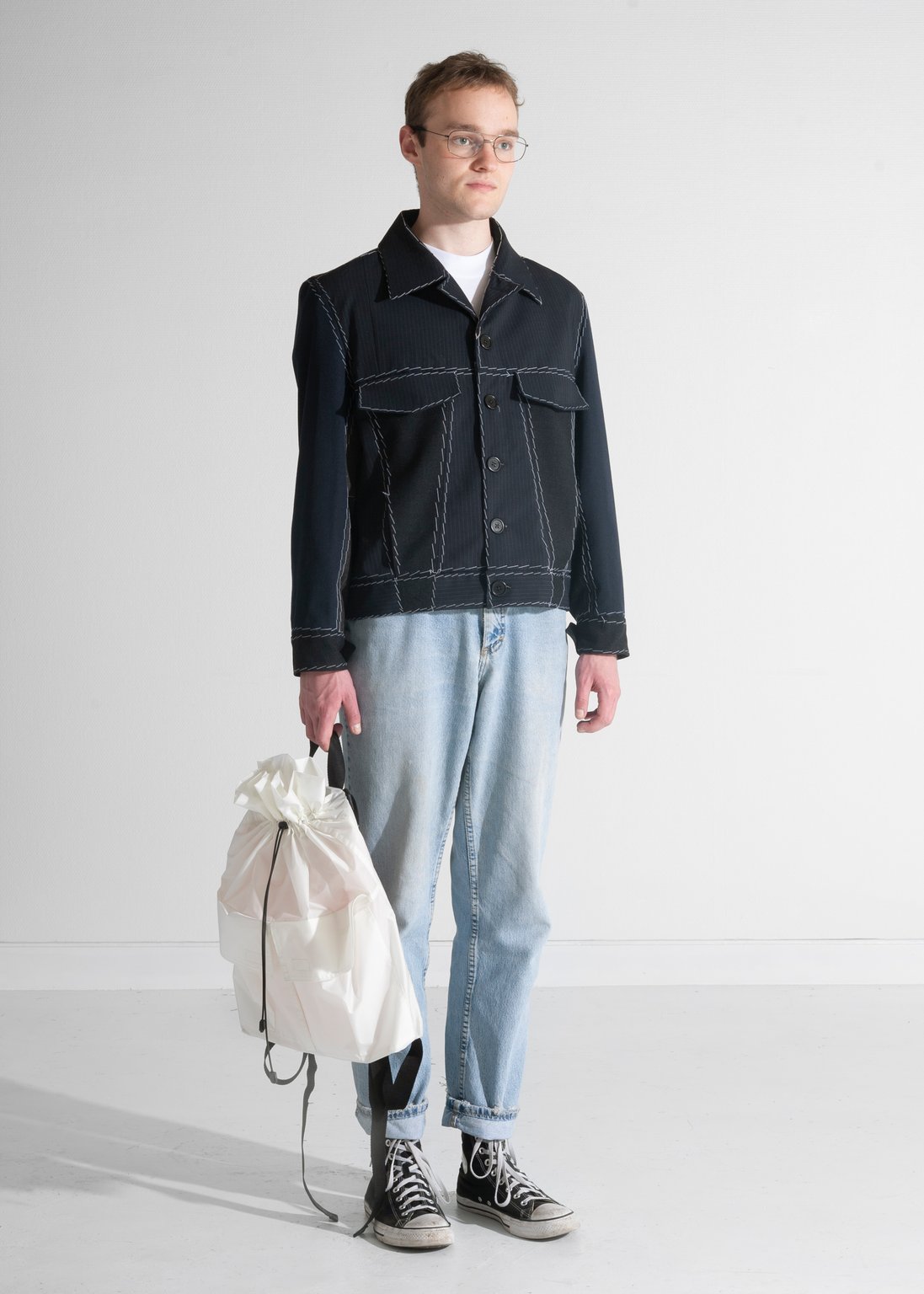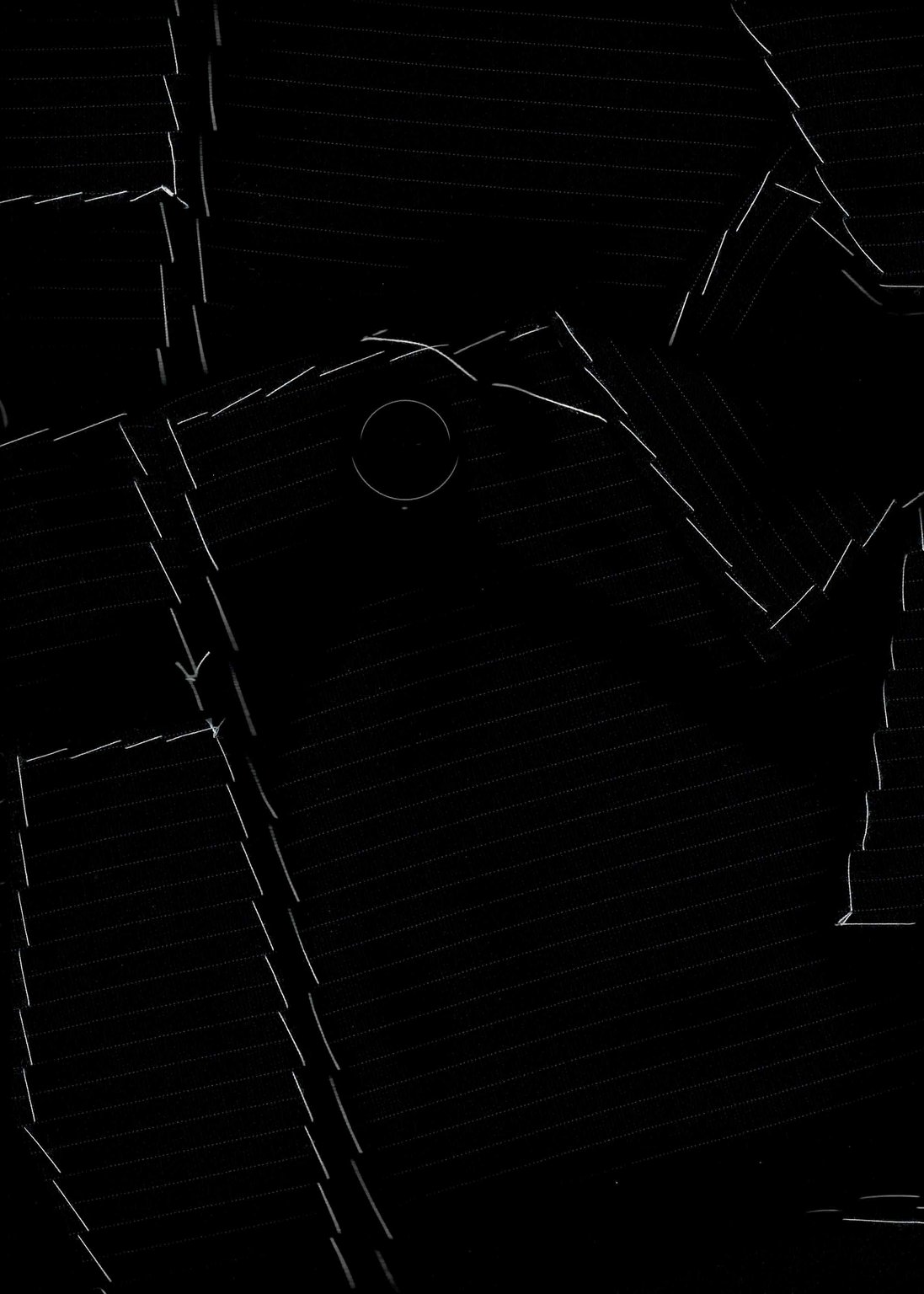 Collection AW.20/21 reedition.
Denim cut jacket. Unique and handcrafted piece, designed and made in Paris. Reused material from a selection of second hand suits, hand glazed with large contrasting stitches on a cotton canvas.
Small collar with lapels. Closed buttonhole on the left lapel. Yokes on shoulders, front and back. Chest pockets with flaps. Denim yokes on each side. Side pockets inserted in the yokes. Five buttons. Buttoned waistband. Adjustable buttoned tabs at the back. Buttoned vents and cuffs. Tailored buttonholes. Viscose lining.

Total length: 60 cm.
Shoulder width: 47 cm.
Price: €490.00
|   | XS | S | M | L | XL | S1 | S2 |
| --- | --- | --- | --- | --- | --- | --- | --- |
| Front Height (cm) | 55 | 57.5 | 59 | 59.5 | 62 | 57 | 58 |
| Breast Width (cm) | 73.5 | 78 | 84.5 | 89 | 97 | 72 | 80 |
| Waist (cm) | 70.5 | 75 | 81.5 | 85.5 | 95.5 | 74.5 | 83 |
| Sleeve Length (cm) | 72 | 74 | 75 | 77 | 79 | 72.5 | 75 |
Close