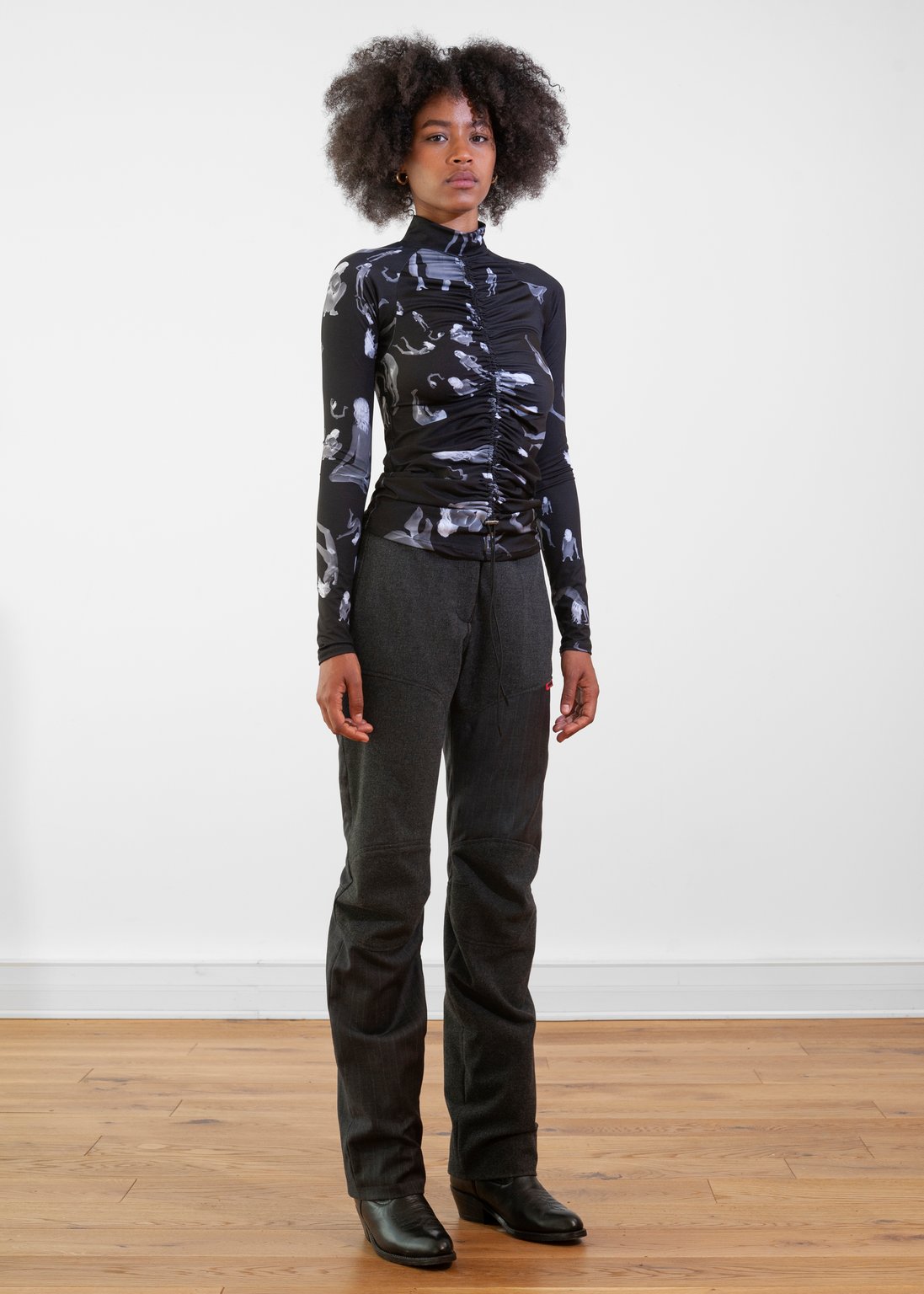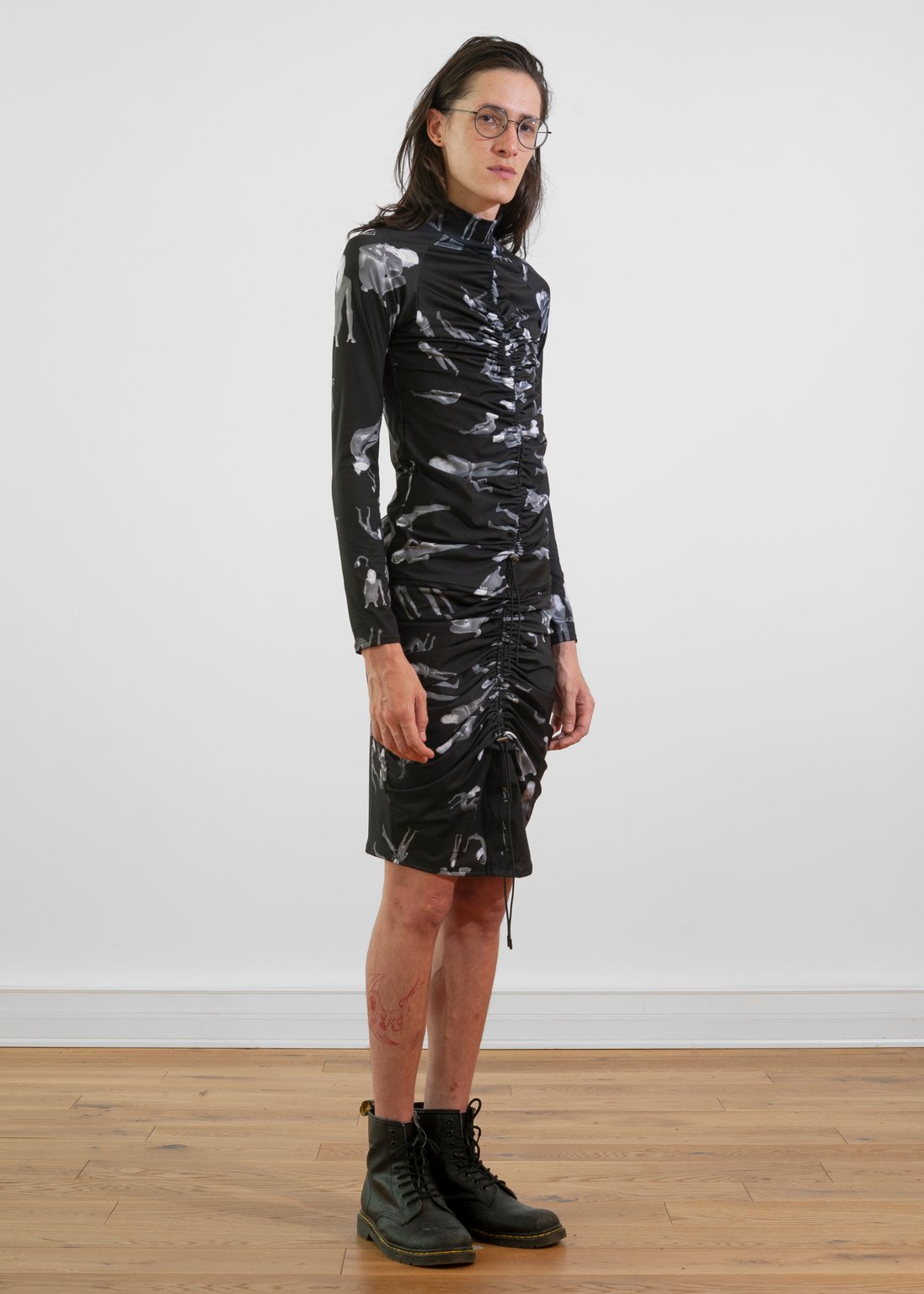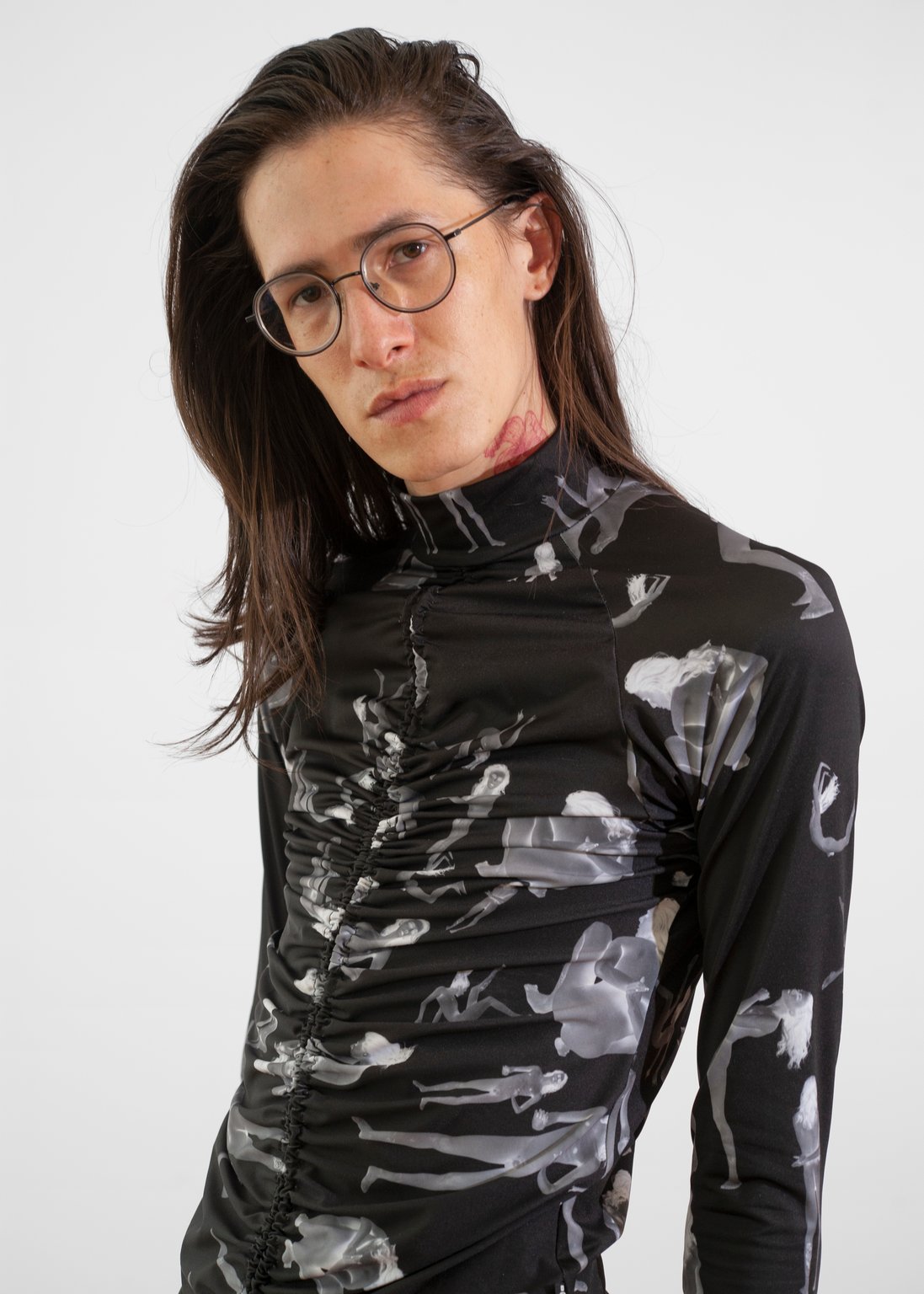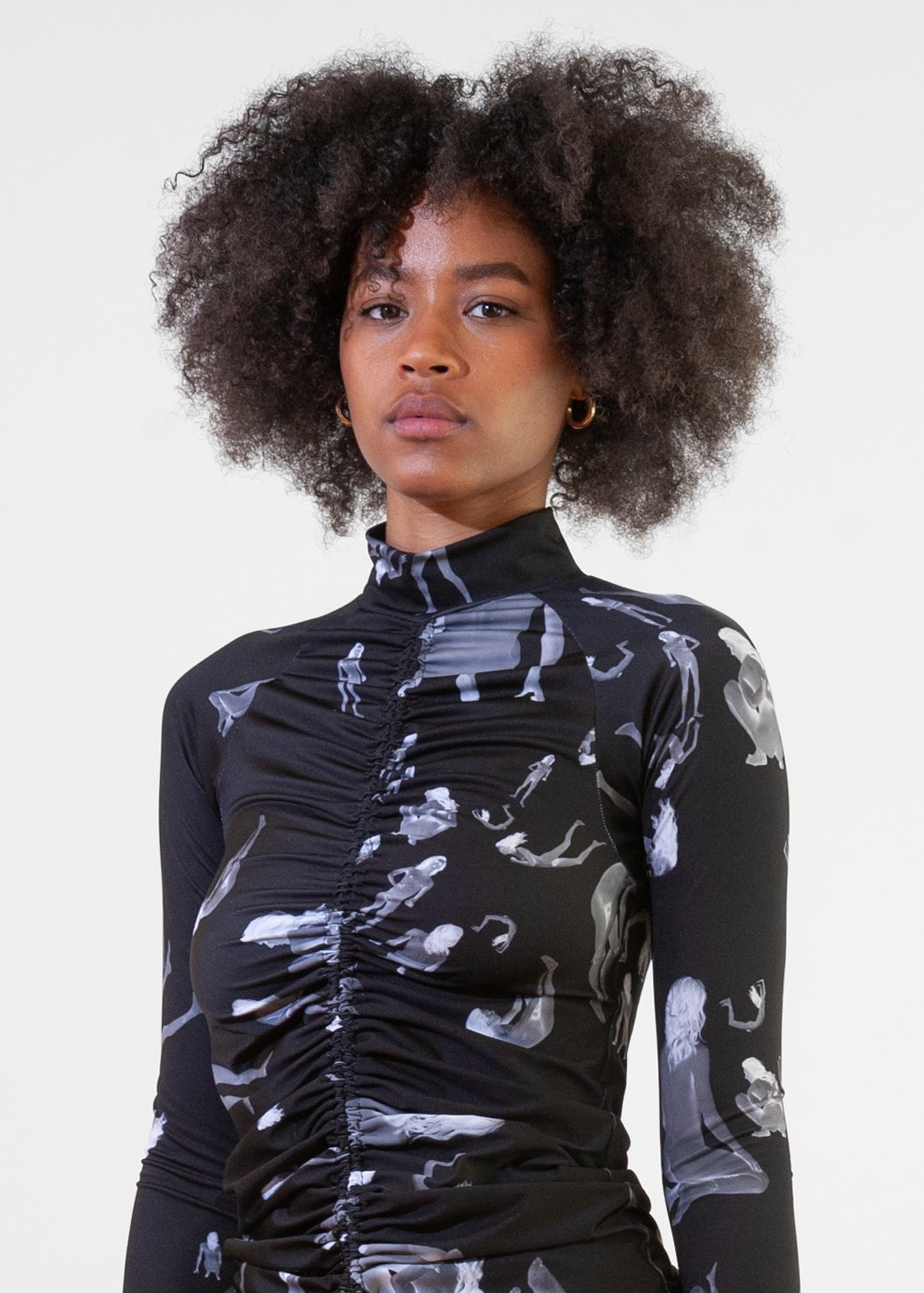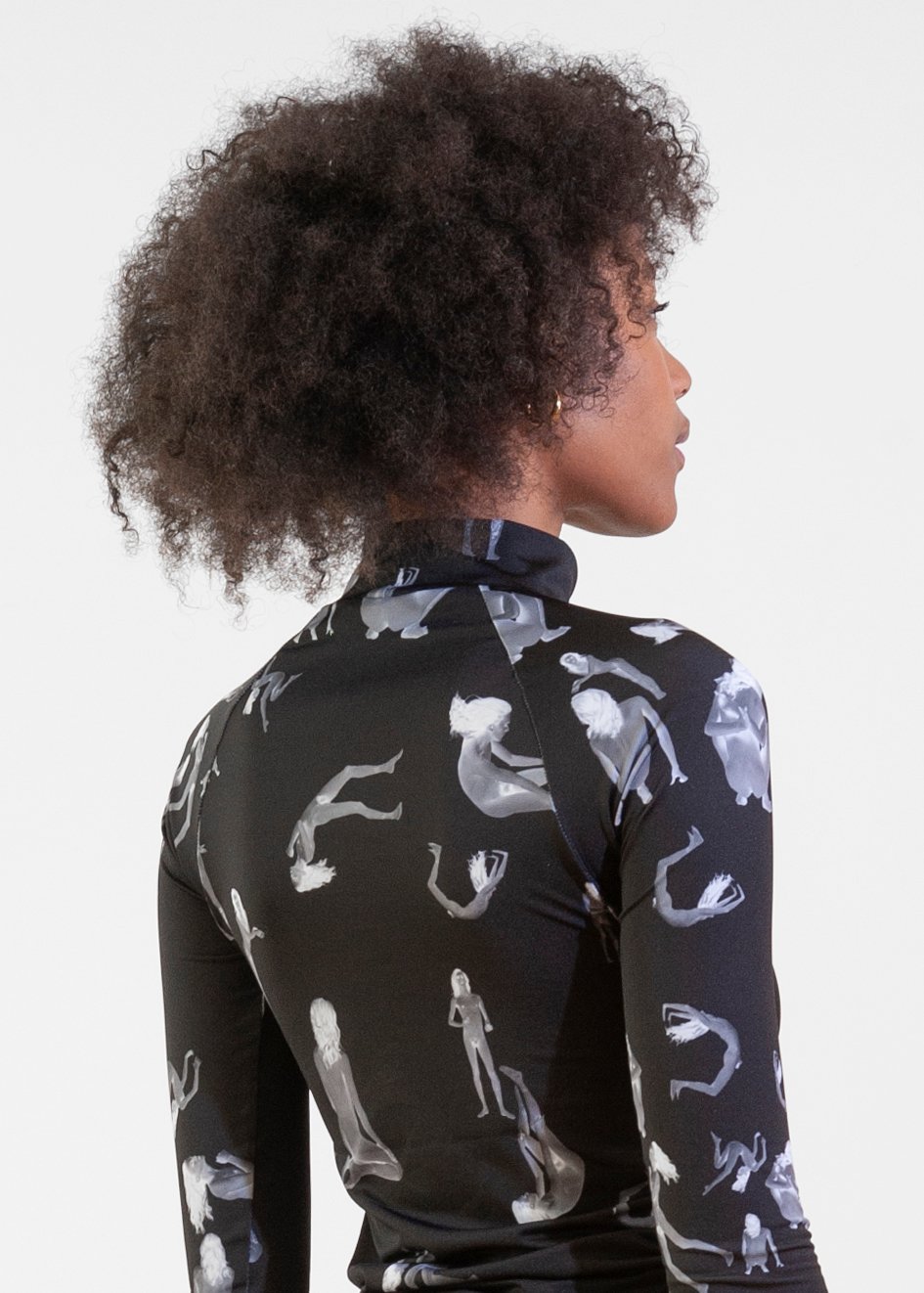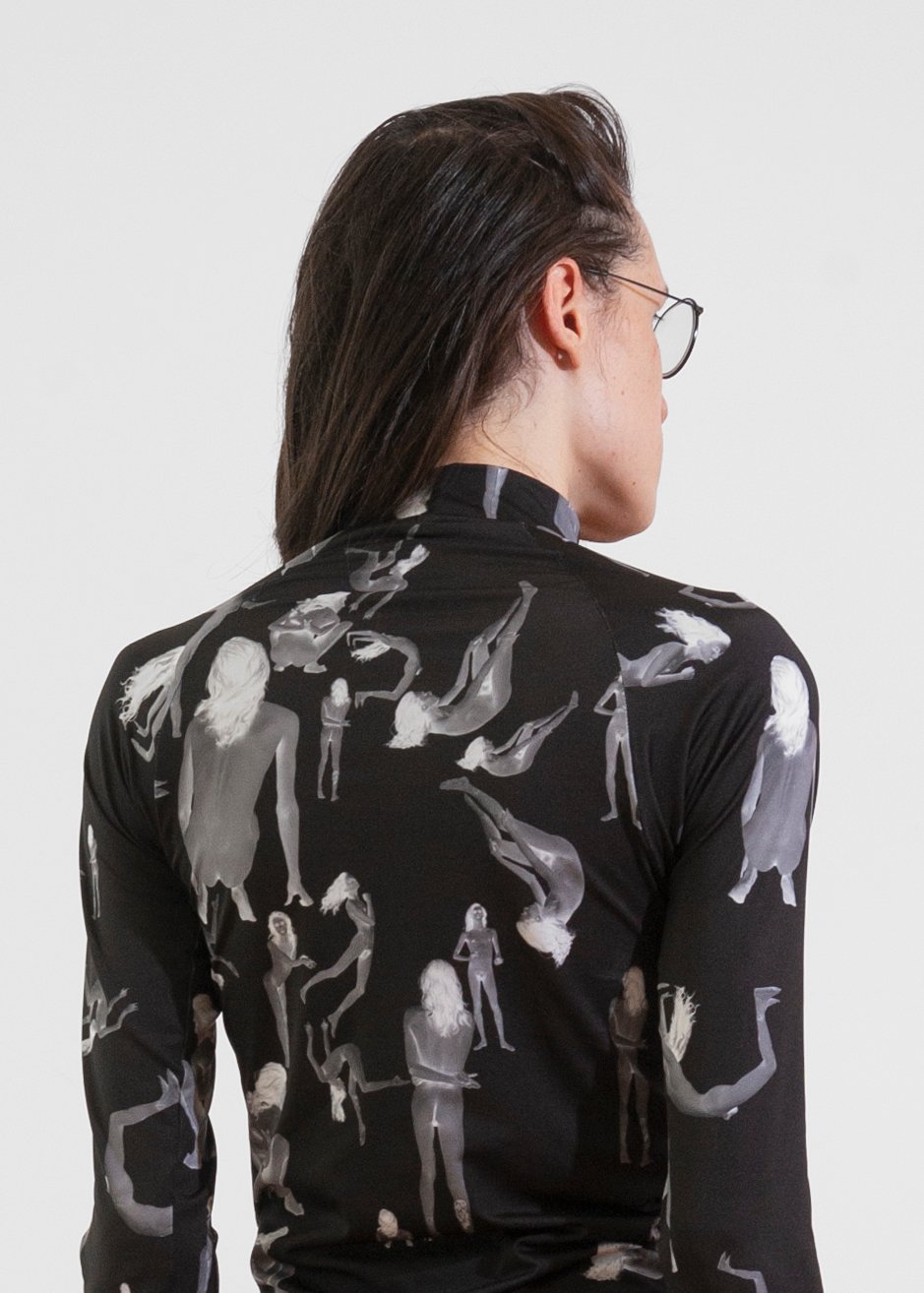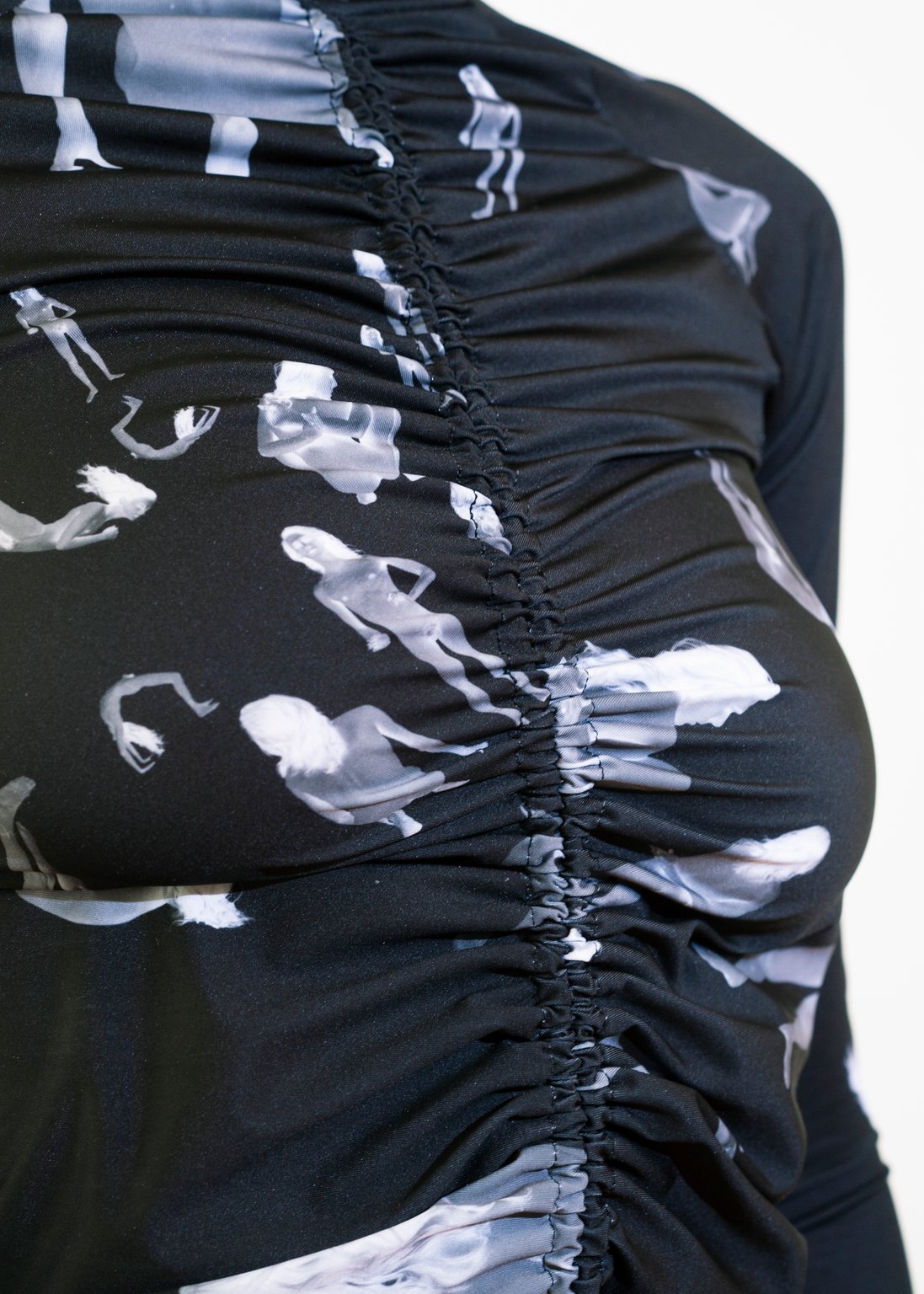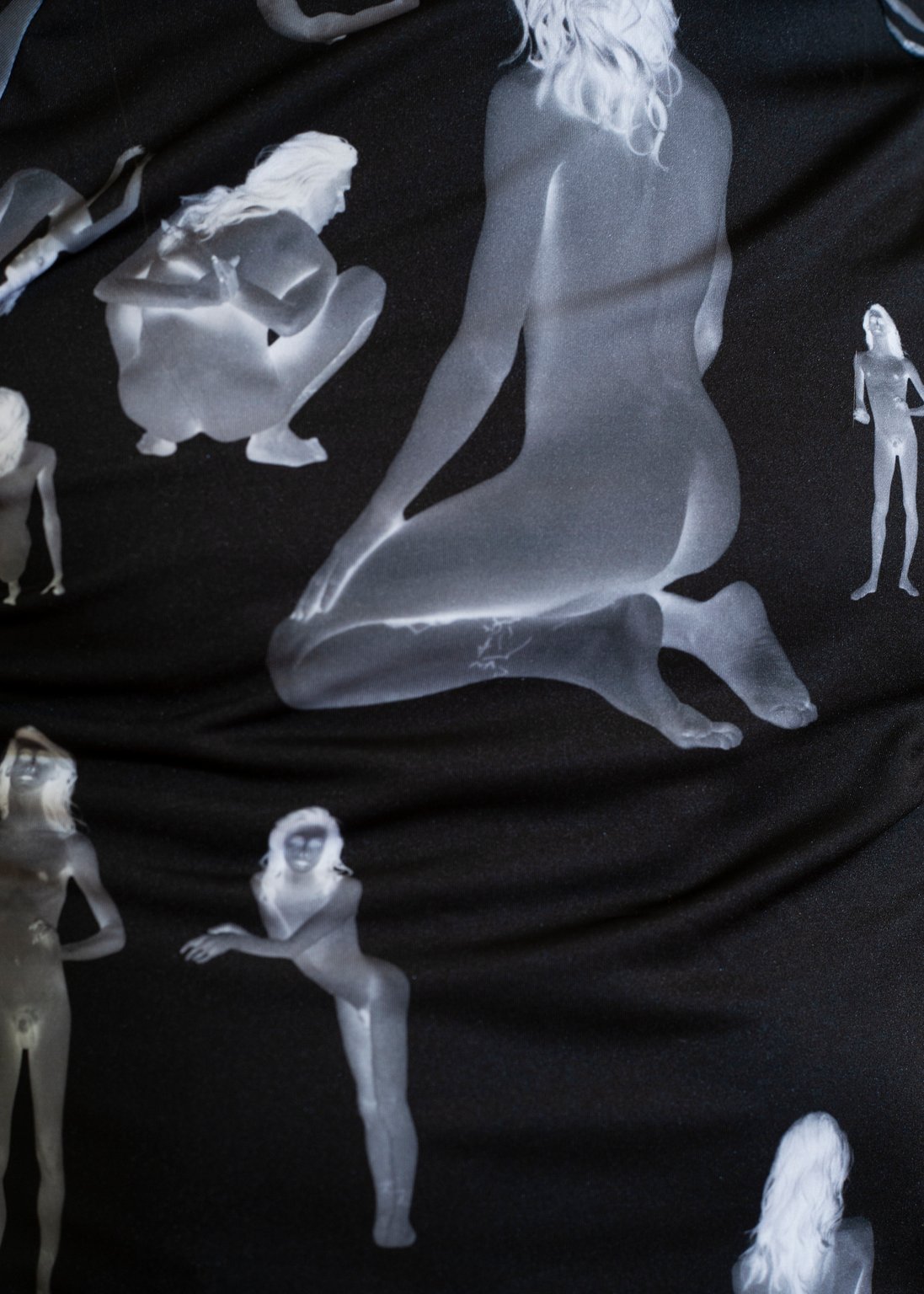 Recycled jersey, photographic print on black background. Small chimney collar. Raglan sleeves. Ruched front, adjustable length. Elastic cord and matt black metal ends. Sport finishes. Silicone claw on the left side. Designed and made in France.

This jersey was knitted and printed in France. Made from recycled fibres, it is breathable and comfortable. The print on this top represents one of GAMUT's historical muses, Messalina Mescalina.

Size 1 corresponds to a traditional 36-38. Size 2 corresponds to a traditional 40-42.
Price: €210.00
|   | XS | S | M | L | XL | S1 | S2 |
| --- | --- | --- | --- | --- | --- | --- | --- |
| Front Height (cm) | 55 | 57.5 | 59 | 59.5 | 62 | 57 | 58 |
| Breast Width (cm) | 73.5 | 78 | 84.5 | 89 | 97 | 72 | 80 |
| Waist (cm) | 70.5 | 75 | 81.5 | 85.5 | 95.5 | 74.5 | 83 |
| Sleeve Length (cm) | 72 | 74 | 75 | 77 | 79 | 72.5 | 75 |
Close