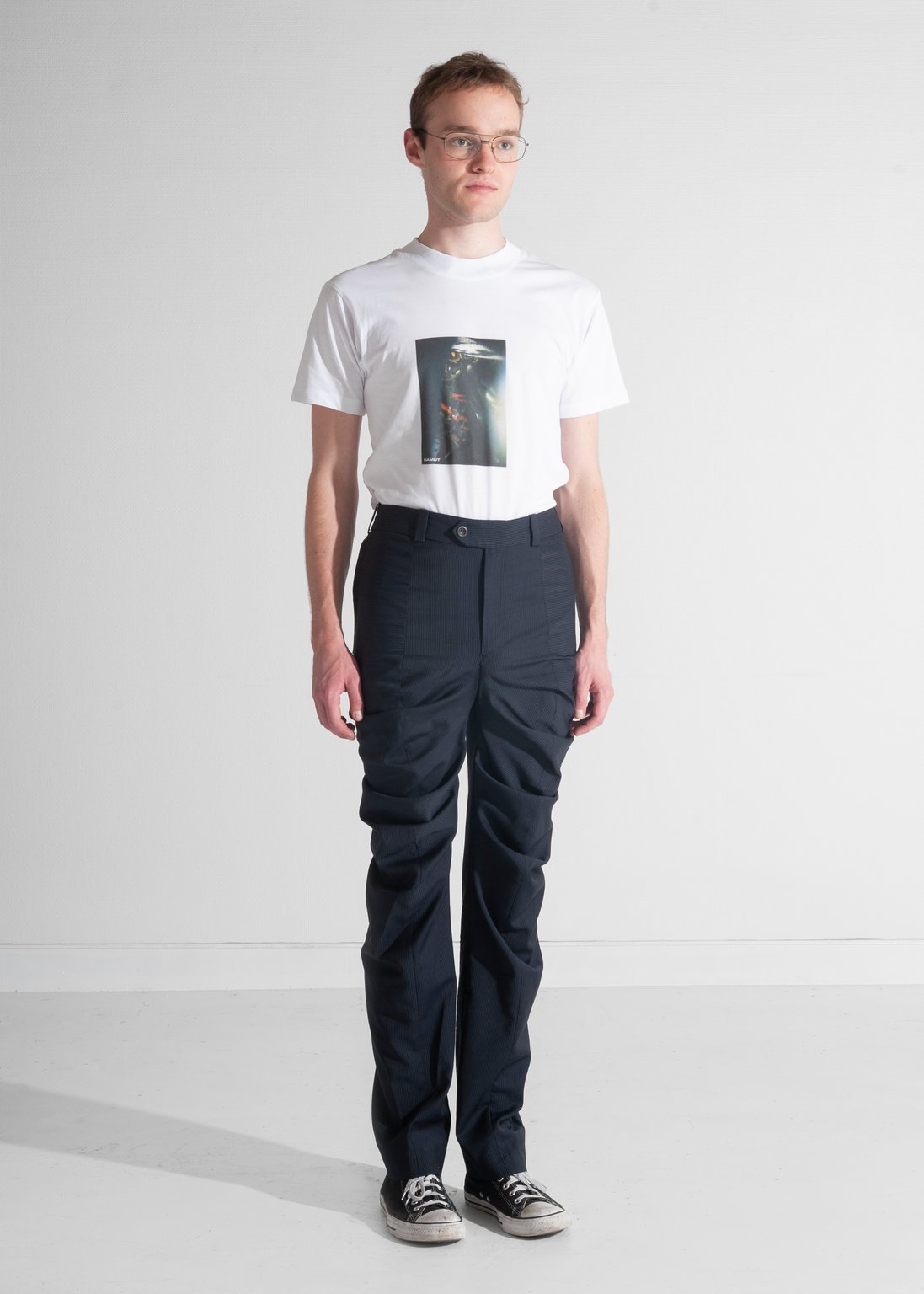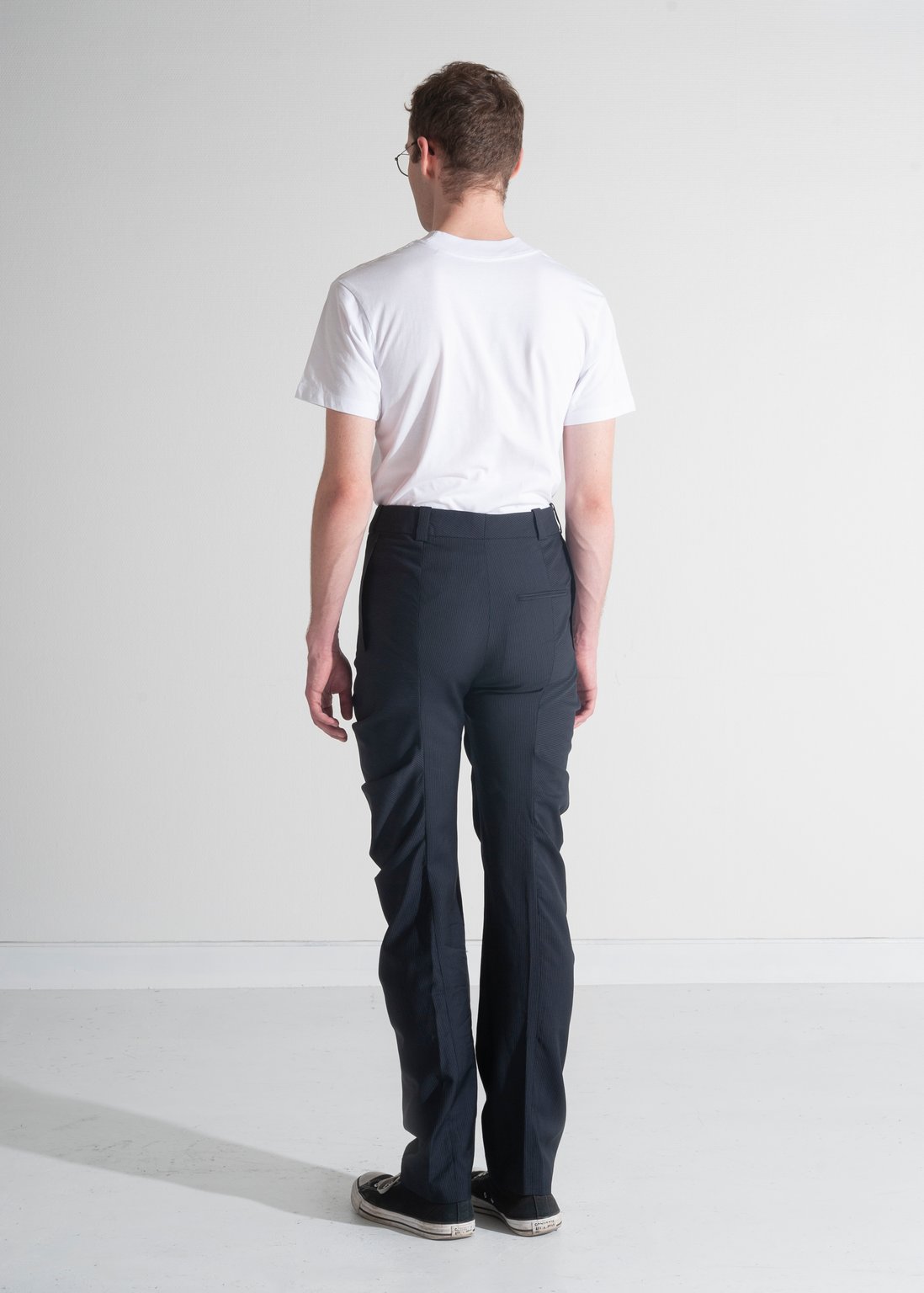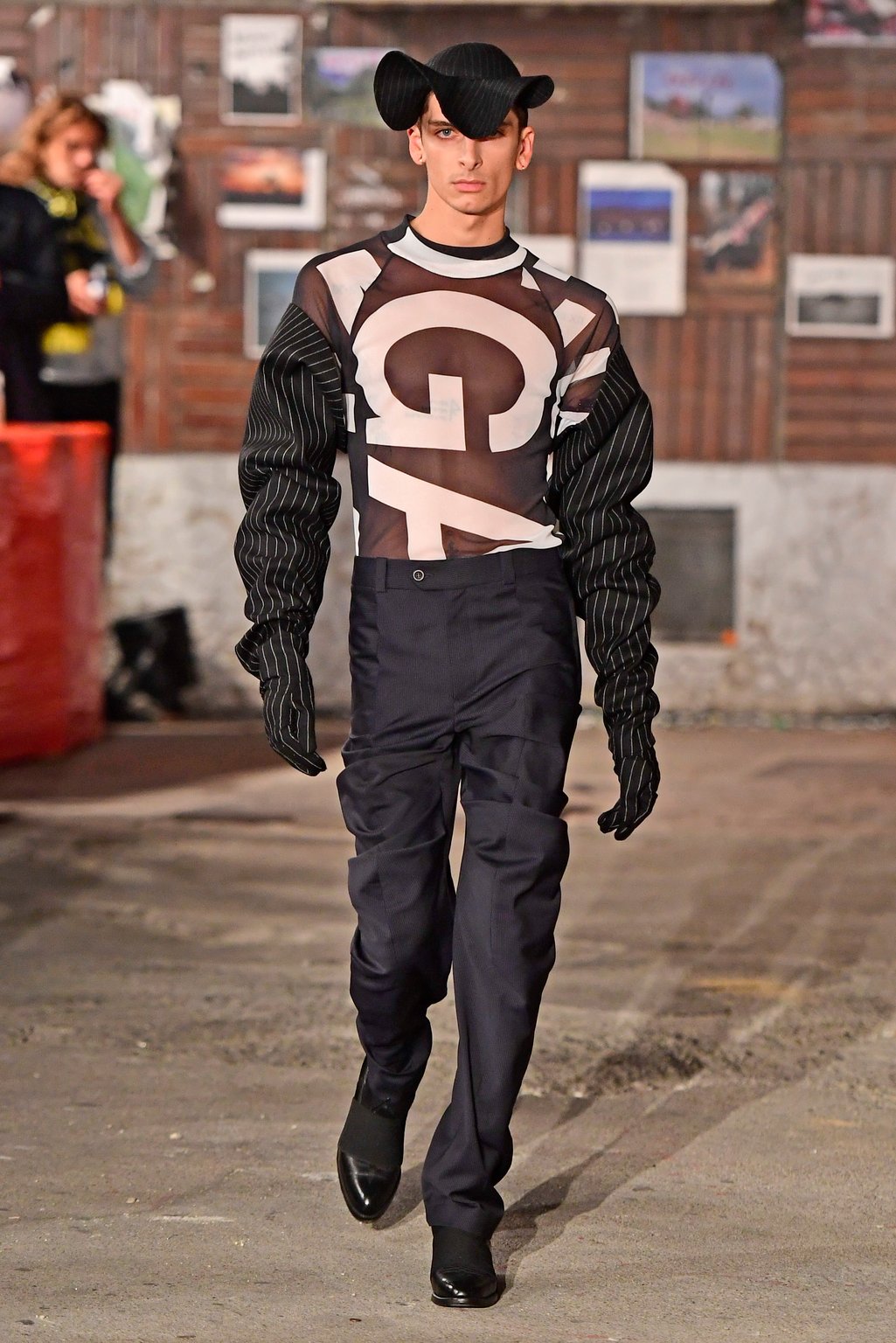 Archive piece. Final prototype of the SSAW.19 collection, presented on 28 September 2018.
Tailoring inspired trousers in fine striped summer woollen fabric. Fitted leg. Pleated volume from the thighs to the knees. Classic construction: zip fastening, buttoned waistband with pointed toe, belt loops. Side pockets with wide piping. Back pocket with piping. Invisible hem.

Waist circumference: 80 cm.
Total length with hem: 110 cm.
Price: €360.00
|   | XS | S | M | L | XL | S1 | S2 |
| --- | --- | --- | --- | --- | --- | --- | --- |
| Front Height (cm) | 55 | 57.5 | 59 | 59.5 | 62 | 57 | 58 |
| Breast Width (cm) | 73.5 | 78 | 84.5 | 89 | 97 | 72 | 80 |
| Waist (cm) | 70.5 | 75 | 81.5 | 85.5 | 95.5 | 74.5 | 83 |
| Sleeve Length (cm) | 72 | 74 | 75 | 77 | 79 | 72.5 | 75 |
Close