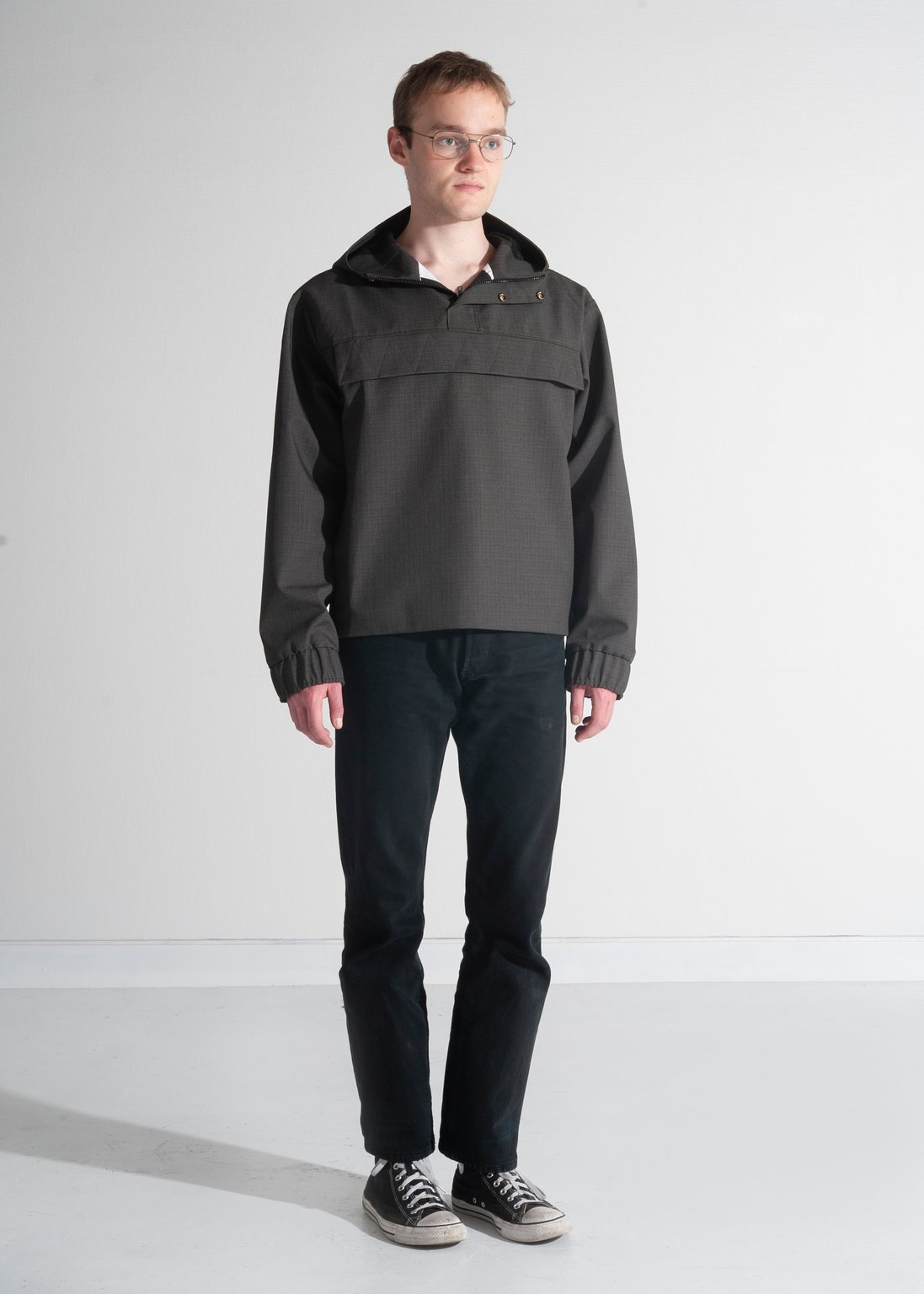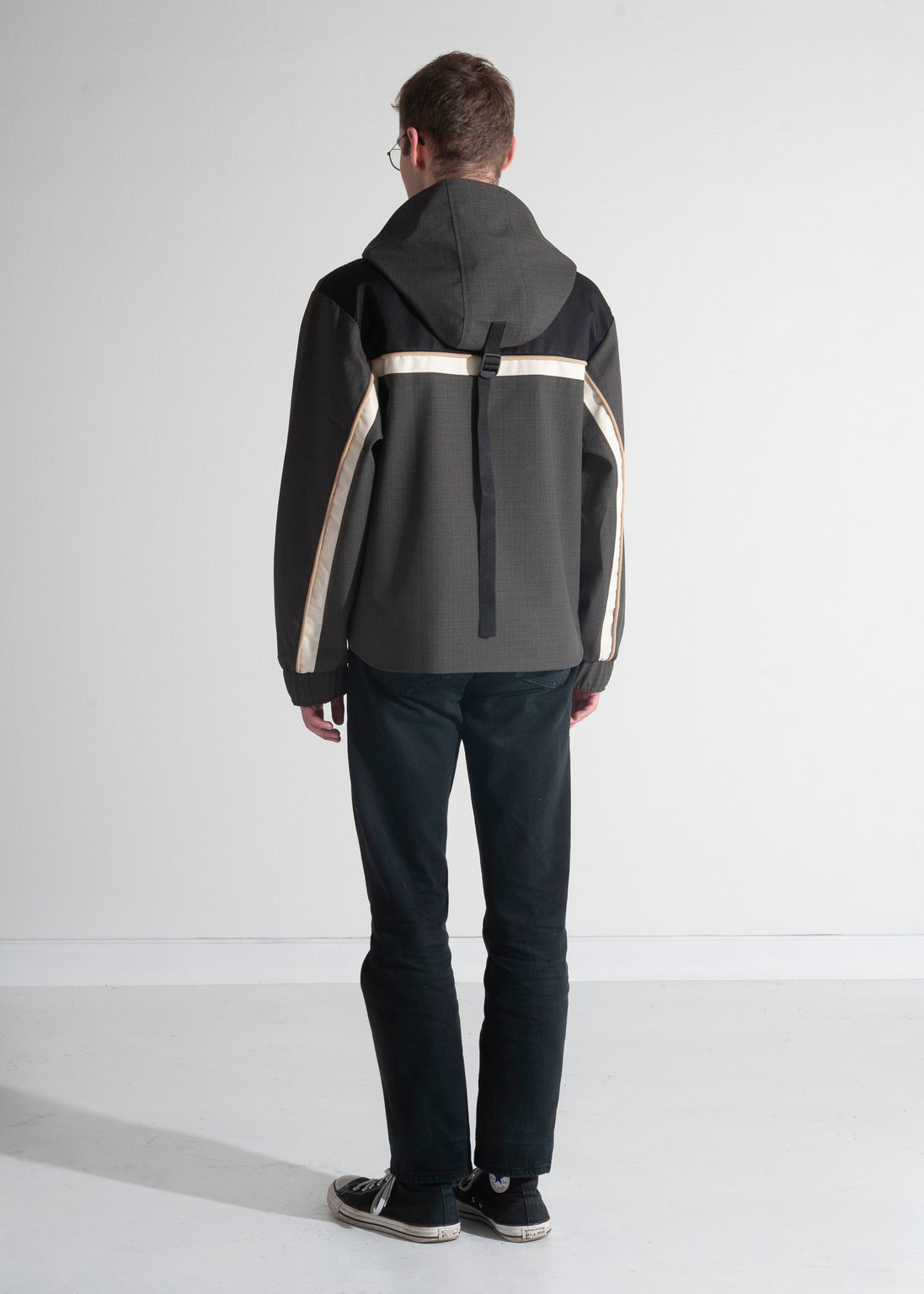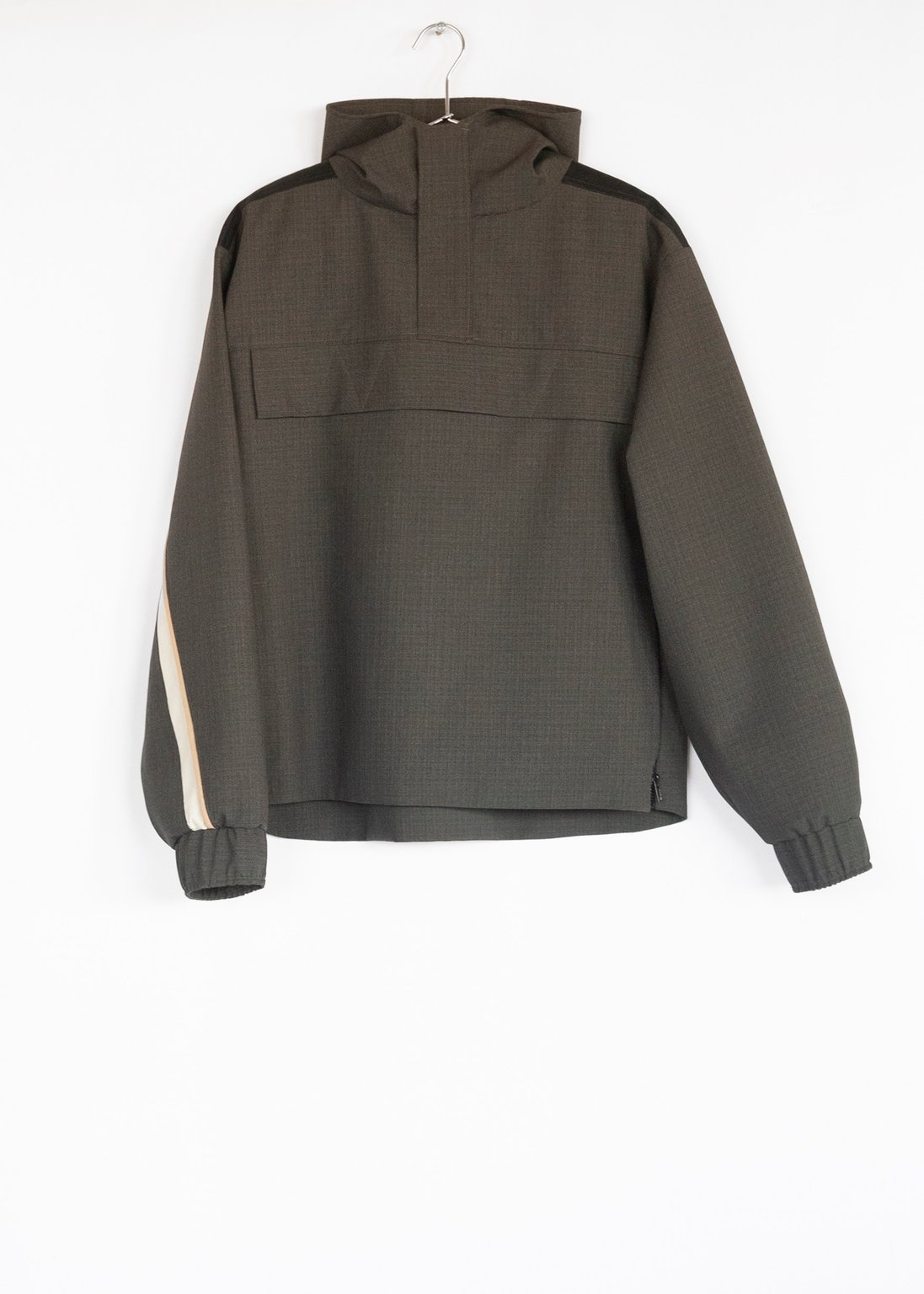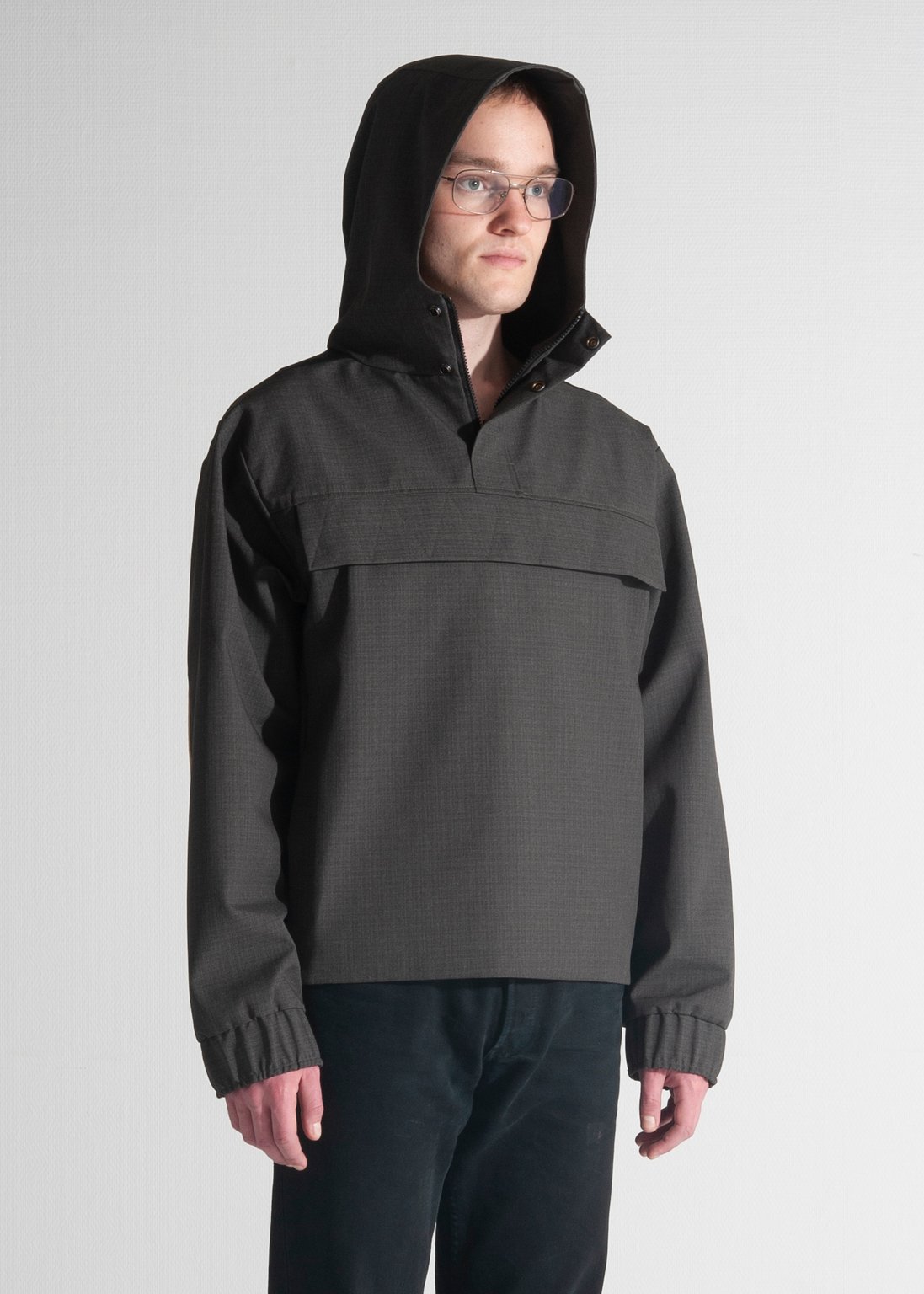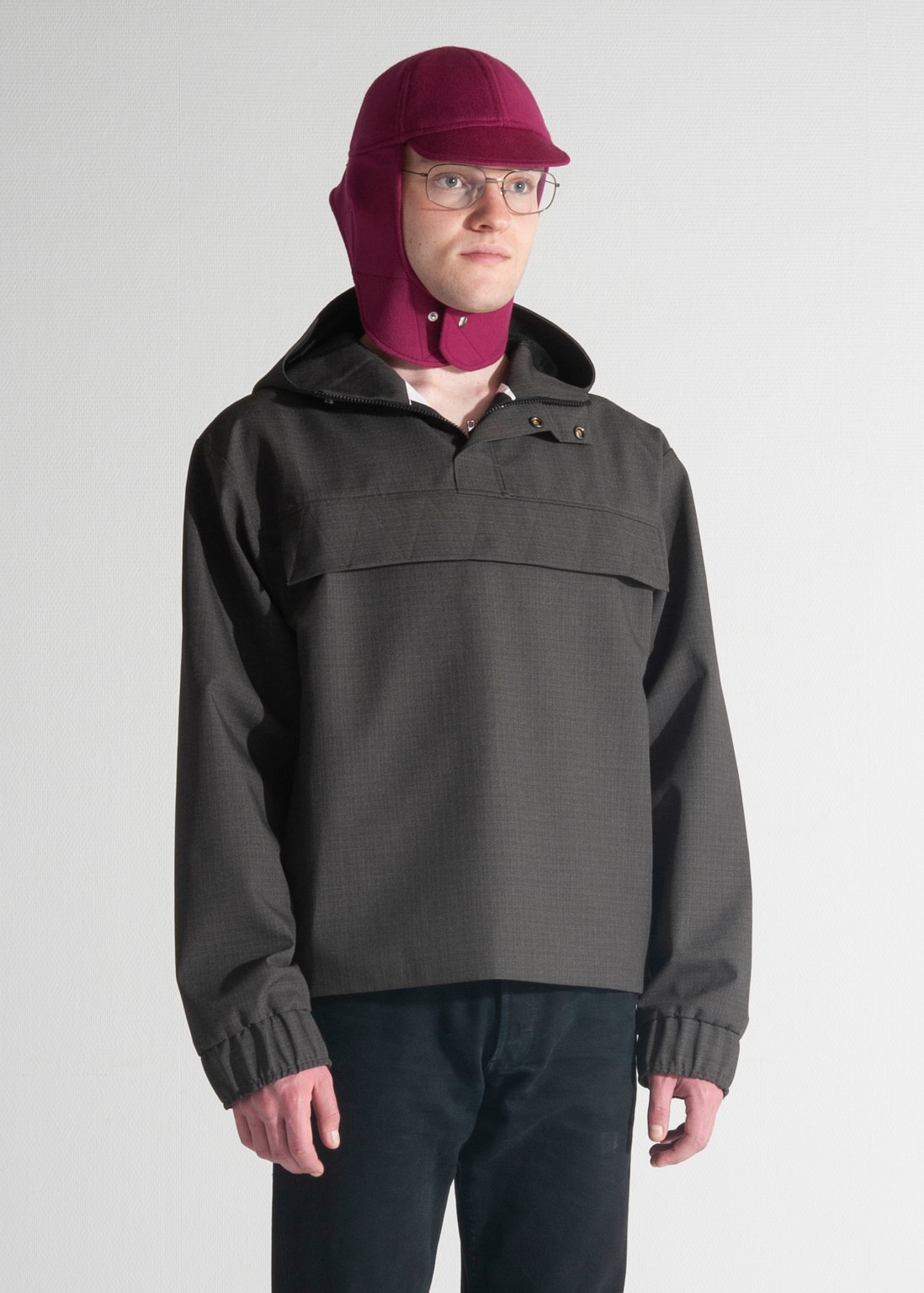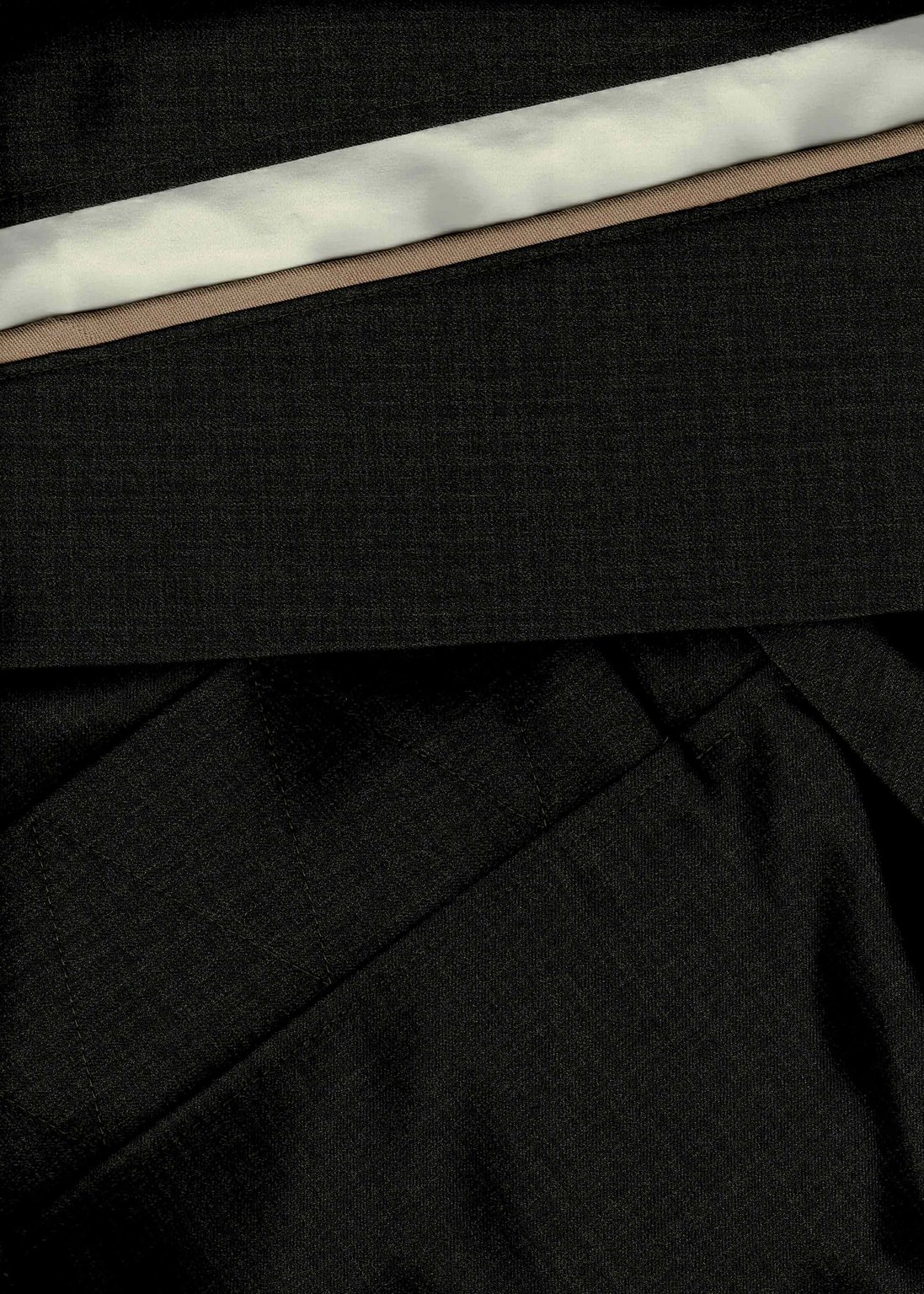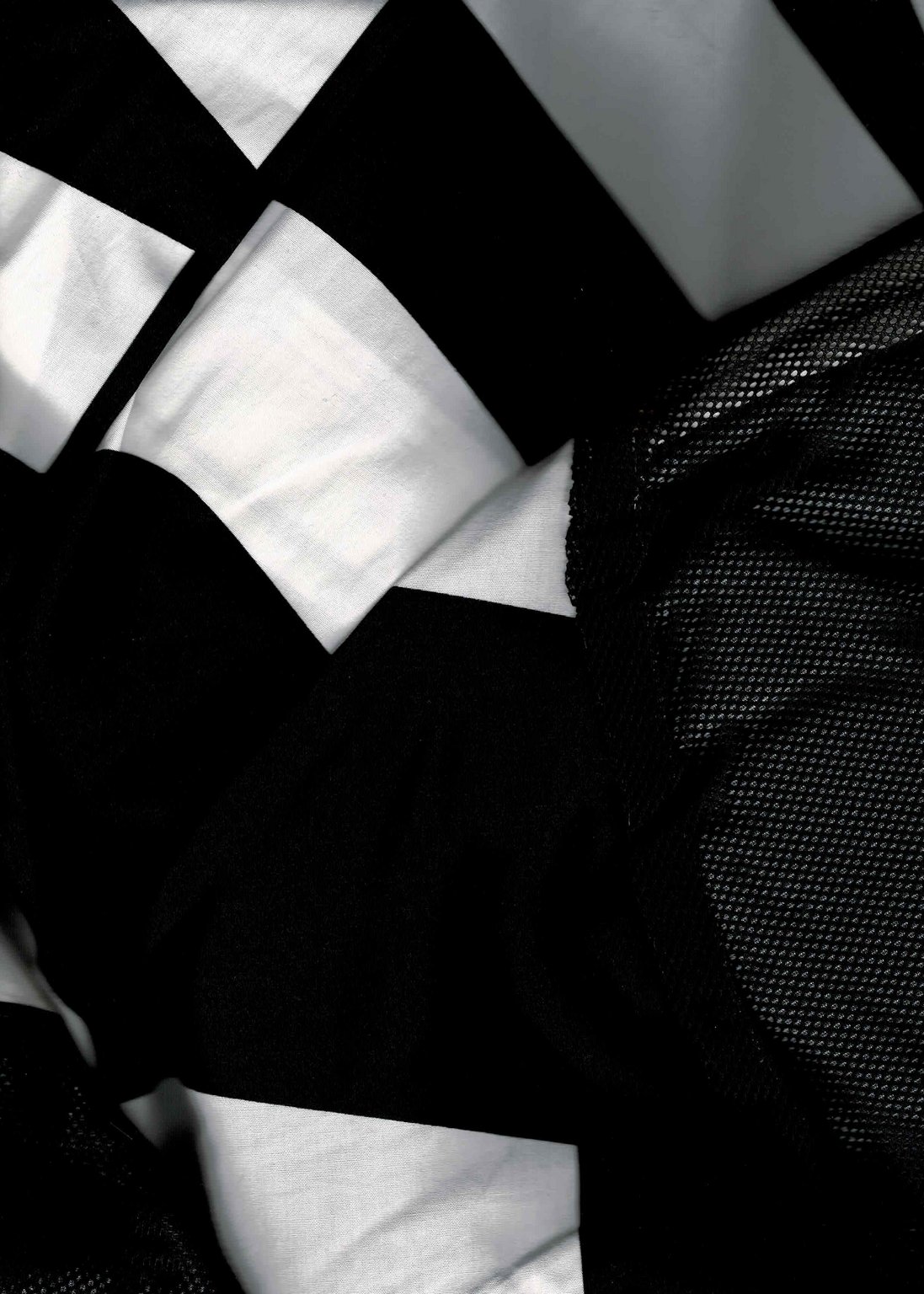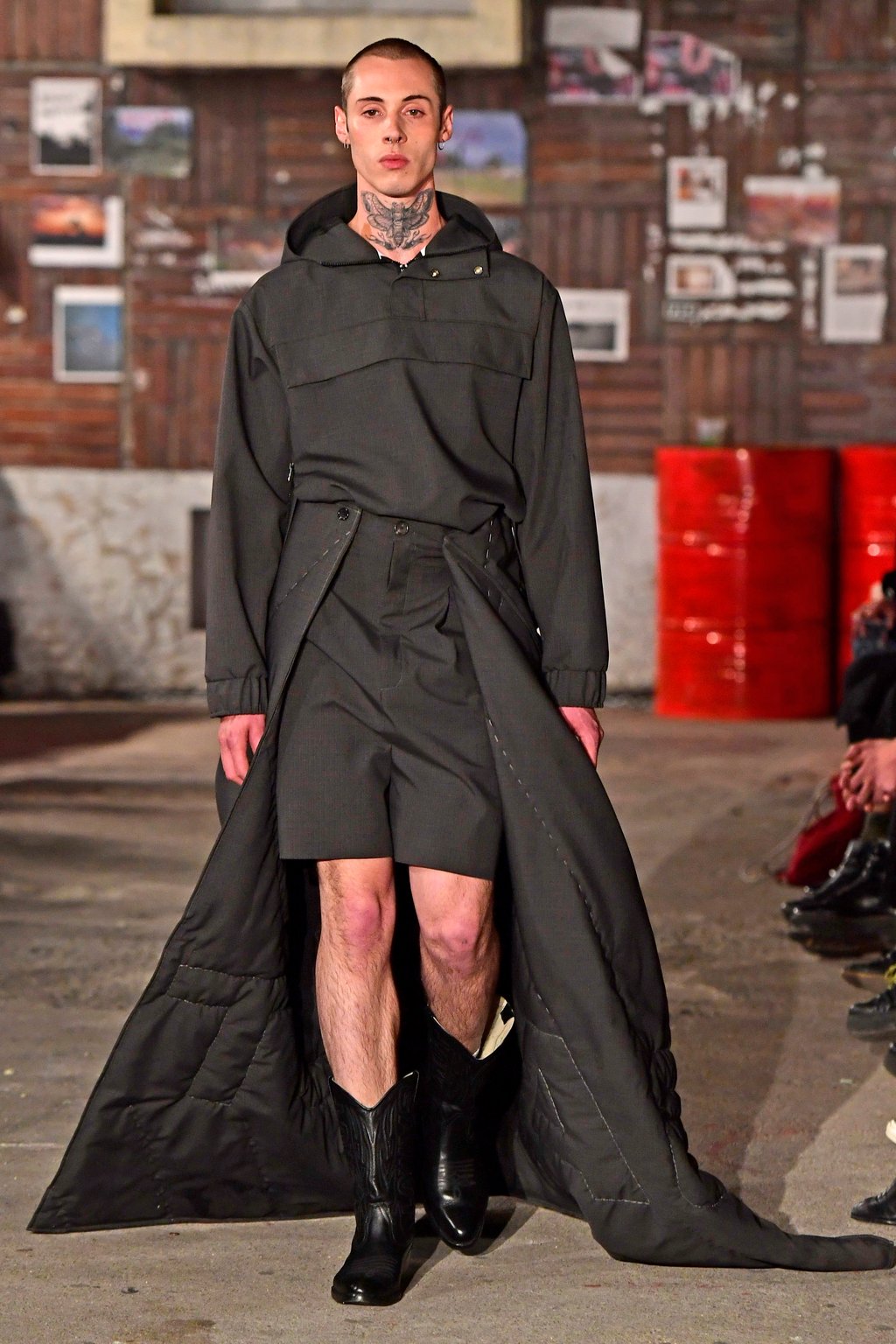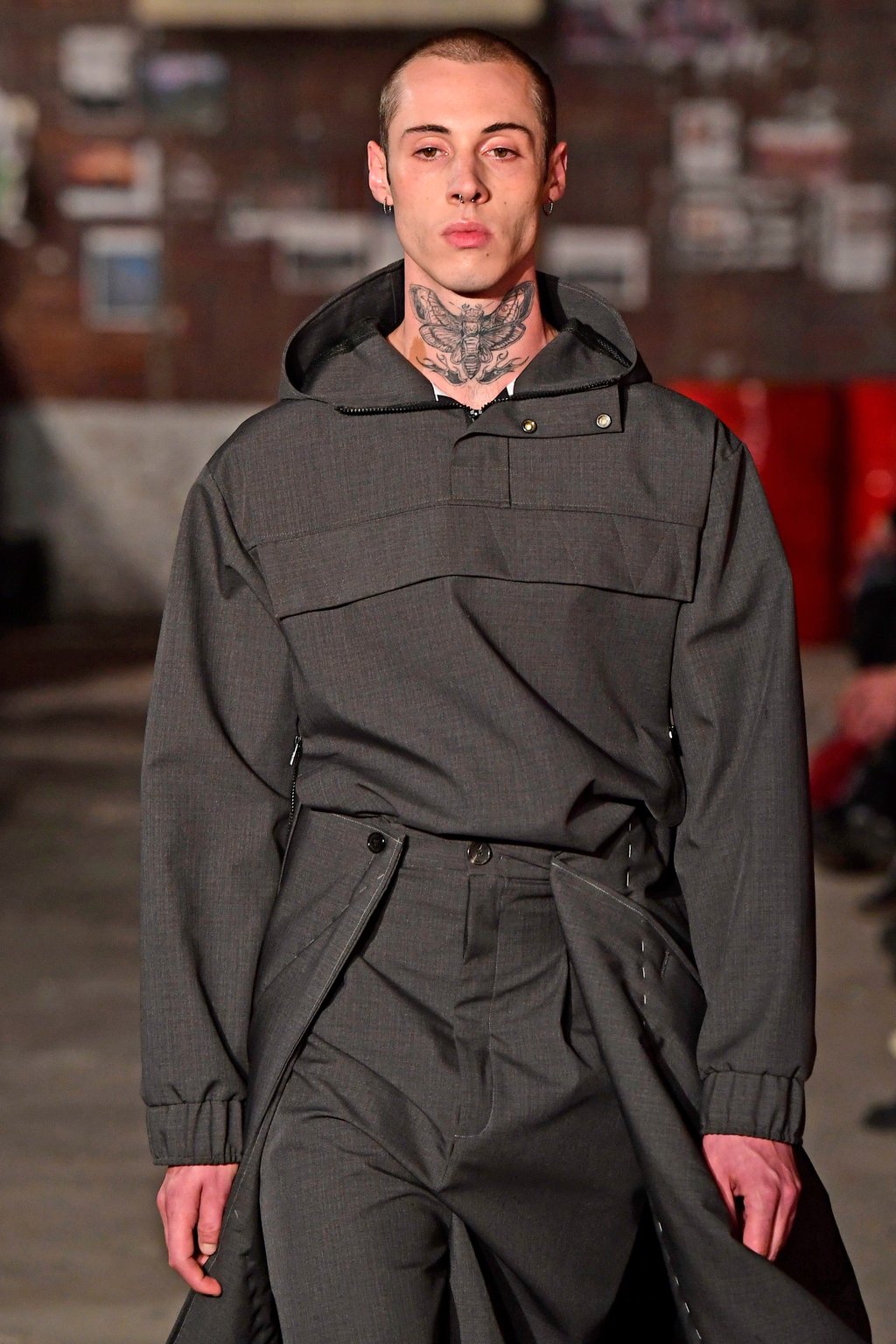 Archive piece. Final prototype of the SSAW.19 collection, presented on 28 September 2018.
Parka with a zipped collar under a snap placket, made from double technical windproof fabric. High collar with adjustable hood. Large front pocket with zig zag quilted flap. Zipped slits and side pockets on each side. Contrasting shoulder yoke. Graphic bimaterial yoke from one wrist to the other on the back. Elastic cuffs. Black and white cotton GAMUT lining. Fishnet lining inside the hood and the sleeves. Matching cordonnet thread topstitching.

Total length: 63 cm.
Shoulder width: 44 cm.
Price: €490.00
|   | XS | S | M | L | XL | S1 | S2 |
| --- | --- | --- | --- | --- | --- | --- | --- |
| Front Height (cm) | 55 | 57.5 | 59 | 59.5 | 62 | 57 | 58 |
| Breast Width (cm) | 73.5 | 78 | 84.5 | 89 | 97 | 72 | 80 |
| Waist (cm) | 70.5 | 75 | 81.5 | 85.5 | 95.5 | 74.5 | 83 |
| Sleeve Length (cm) | 72 | 74 | 75 | 77 | 79 | 72.5 | 75 |
Close